Kolkata is the closest place to fly from Dhaka outside from Bangladesh. Even so there aren't many people who do it, because most of the anglos need to apply for Indian visa. Recently India introduced e-visas for many countries (including Russia, woo-hoo!), which makes the life much easier. I got mine in less than 24 hours, maybe because it is low season or maybe they are just so efficient.
Initially I was planning to go with a friend of mine. We went to Malaysia together, but she decided to extend her stay for a couple of days at first, but in the end she ended up quitting her job in Dhaka and stayed on the islands to become a diving instructor.
India doesn't have a very good image in terms of women's safety and therefore I was a bit uncertain in the beginning whether it was a good idea to go on my own. In the end I decided to give it a go, expecially considering that my host (through Airbnb) seemed very nice.
First and foremost I should mentioned that the house I stayed at was absolutely gorgeous. It was like in the Indian fairy tail. You can check out the place of the Airbnb's website and I would definitely recommend it to anybody going to Kolkata.
Interesting things started happening right on the flight to Kolkata. On the of the pieces of paper that I needed to fill out (who knows for what purpose!) it stated clearly that "Maps and litretature where Indian external borders have been shown incorrectly" are prohibited to be imported. I wonder how they deal with historical documents.
Walking towards Victoria Memorial, Kolkata's main tourist attractions, I found some other interesting things around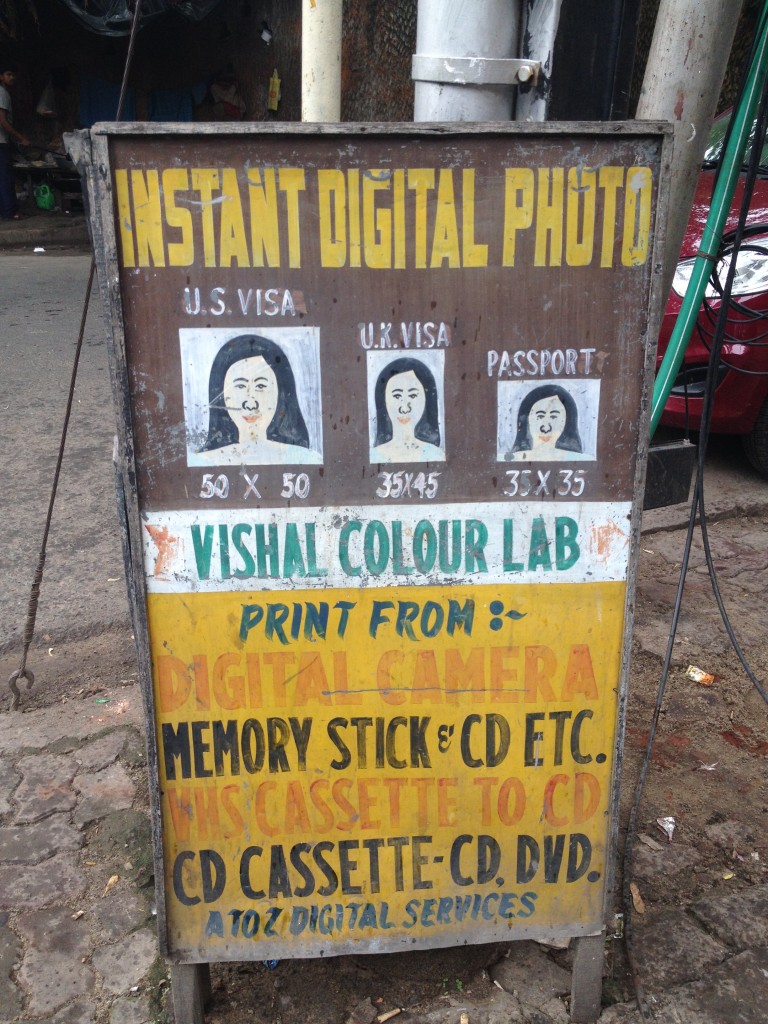 Here is the Memorial. You would think that it was named after my mother, but no, apparently, it's after the British Queen pfffff…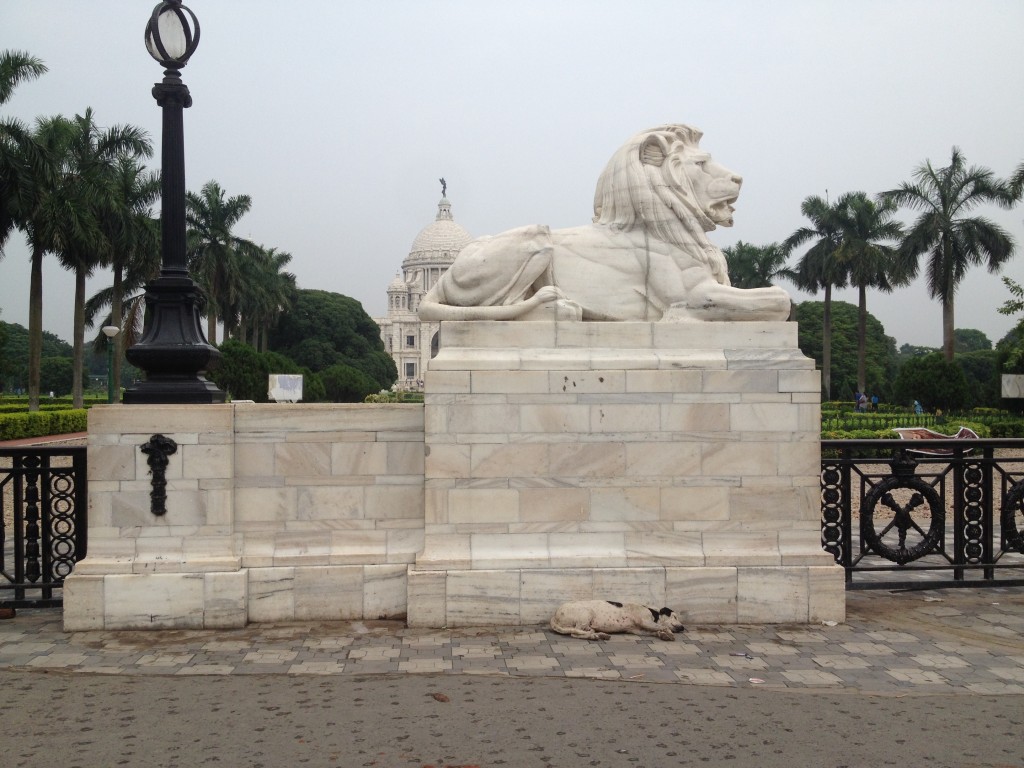 Many beautifully dressed up people taking pictures
India has the same disease that Russia used to have (and suffers still in some parts), that it is prohibited to take pictures everywhere basically. Luckily for me, I didn't notice the sign and made a few shots.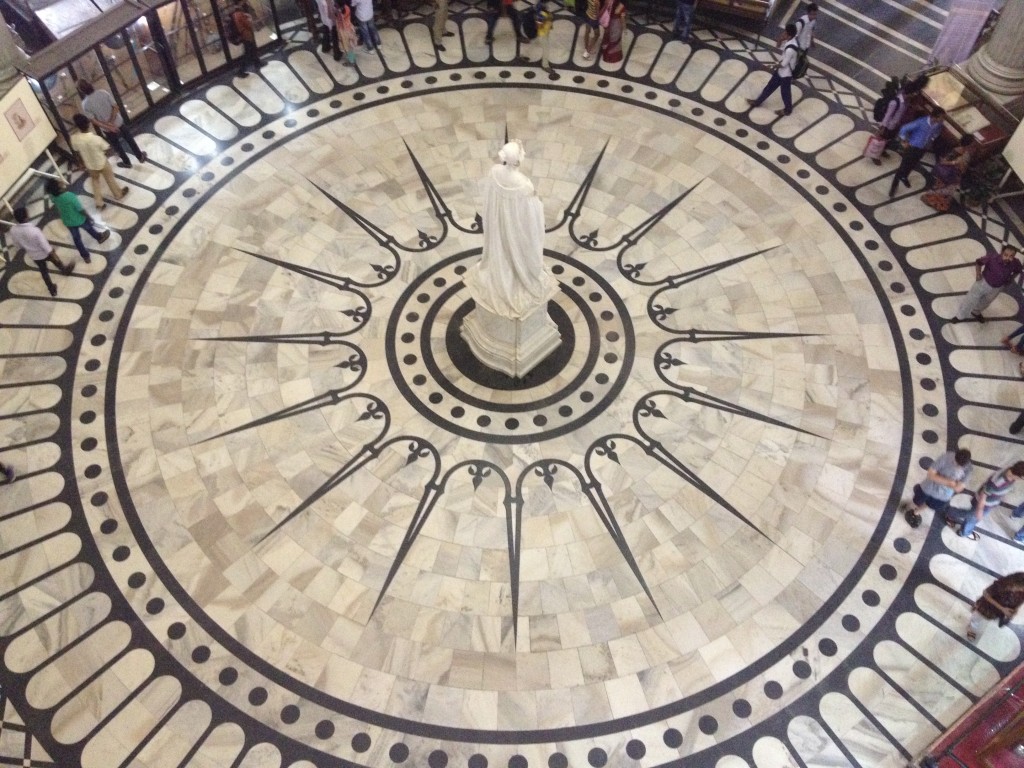 There is a pretty good museum inside about Kolkata's history with everything written in English, so it was very interesting. But I also liked these embroidered elephants.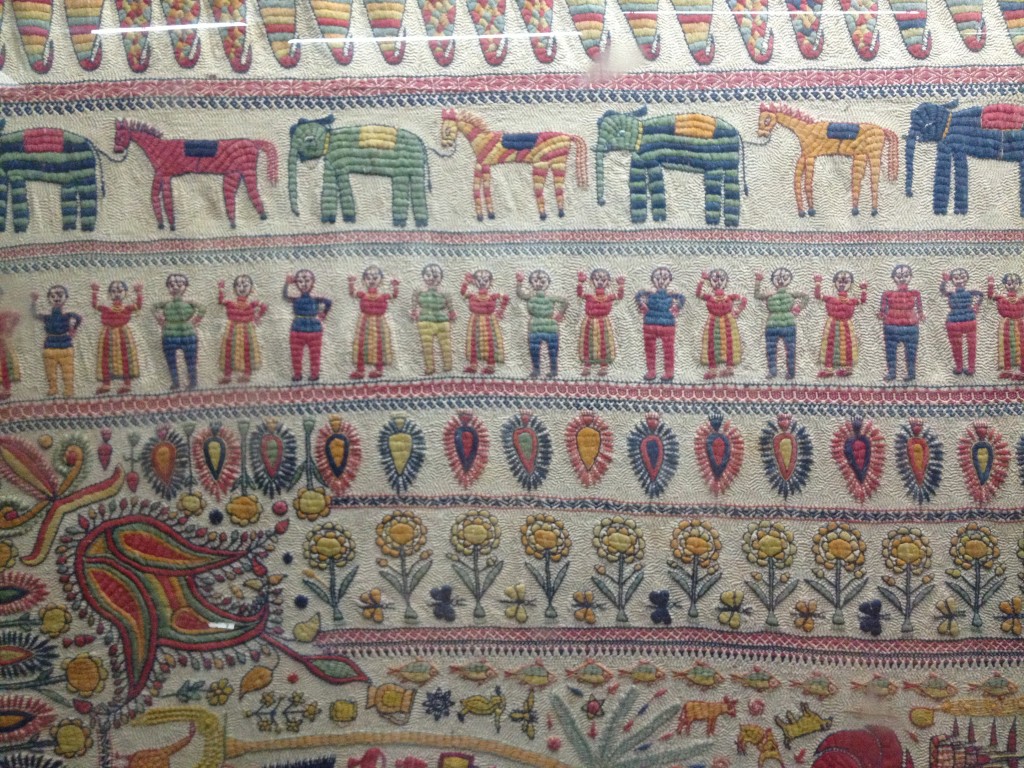 Outside there are renovating it and the guys in orange jackets climbing a white building look pretty cool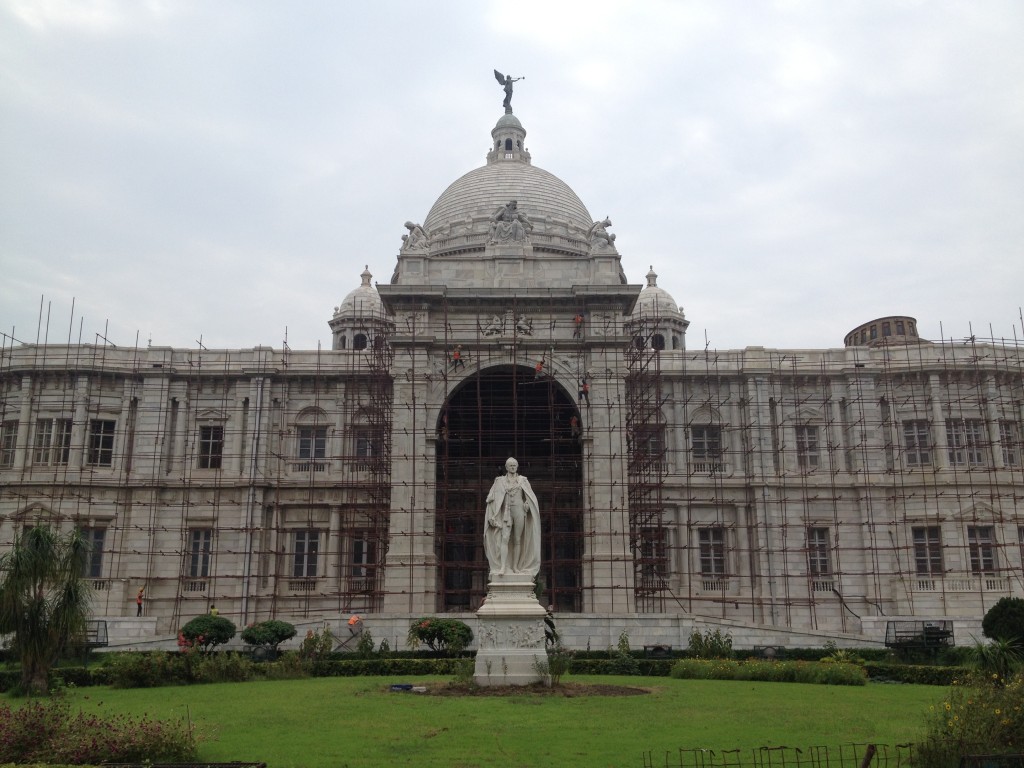 Surprisingly to me, there were many animals in Kolkata. See the squirrel on the tree and a bird just hanging out?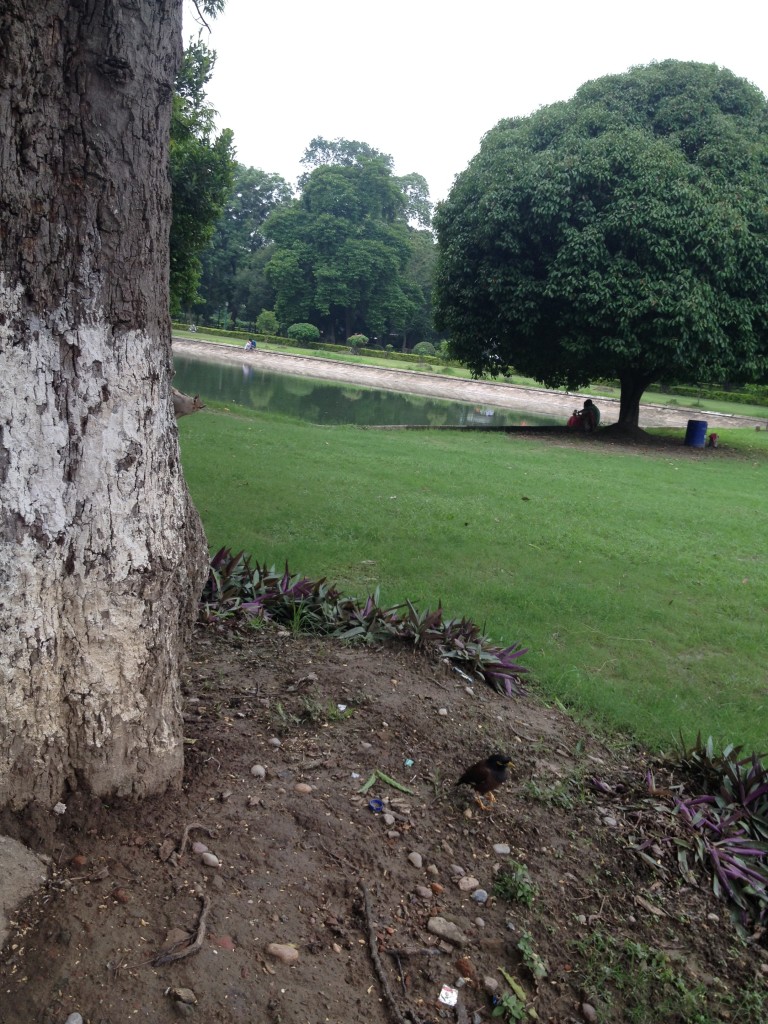 The entrance to the park and museum for foreigners is 200 rupees and for the locals the entrance to the park is 10 rupees. Right. So many couples come here to chill and some of them even hide under umbrellas! On the picture below there is a couple on every bench!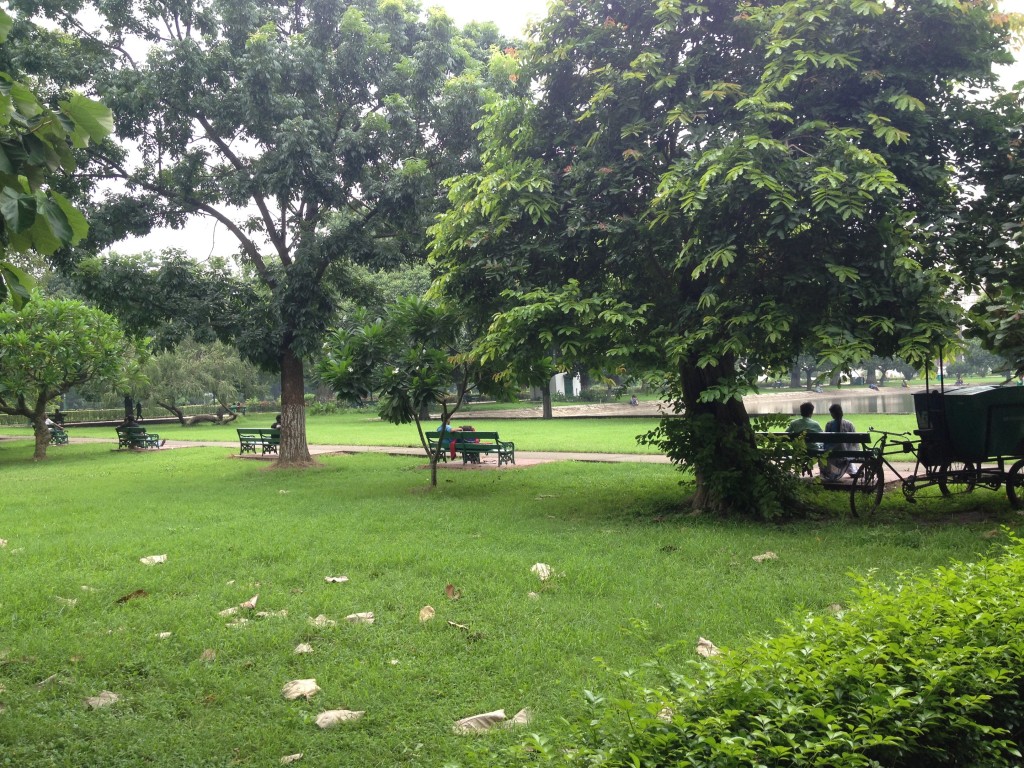 Just pretty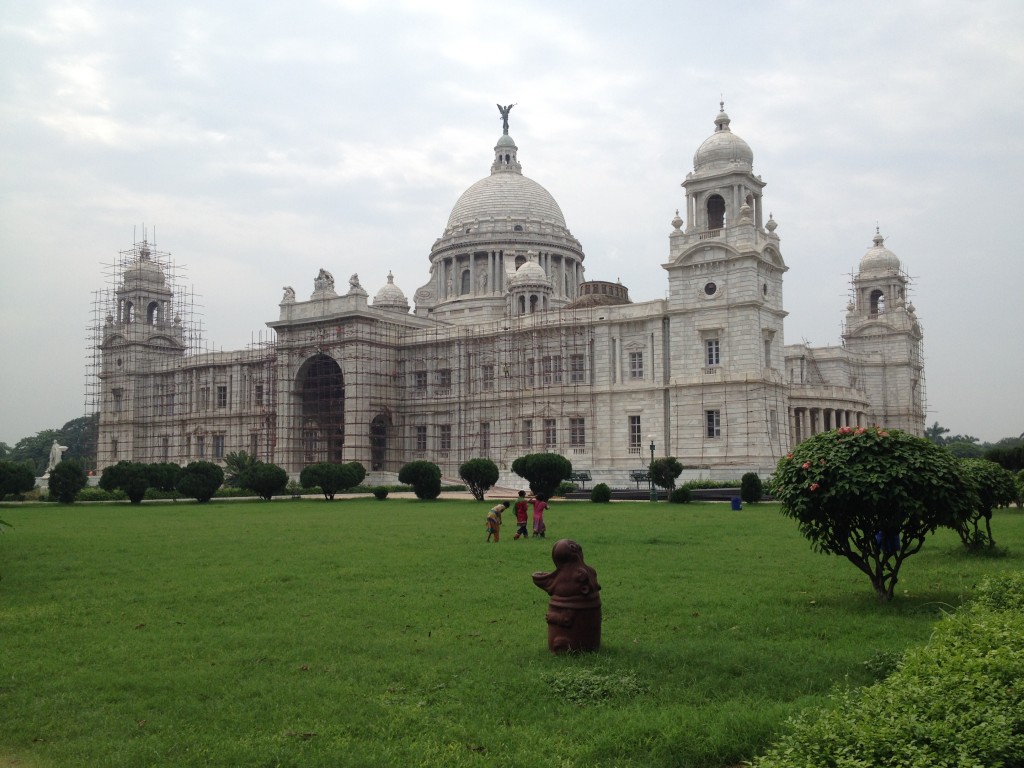 There is also an evening show in the park with light and music, but they have a break in the non-touristy season, so I didn't get to see it. But music still plays in the part even during the day, which is pretty nice, and here is a hidden loudspeaker.
Like I said — many animals (and birds)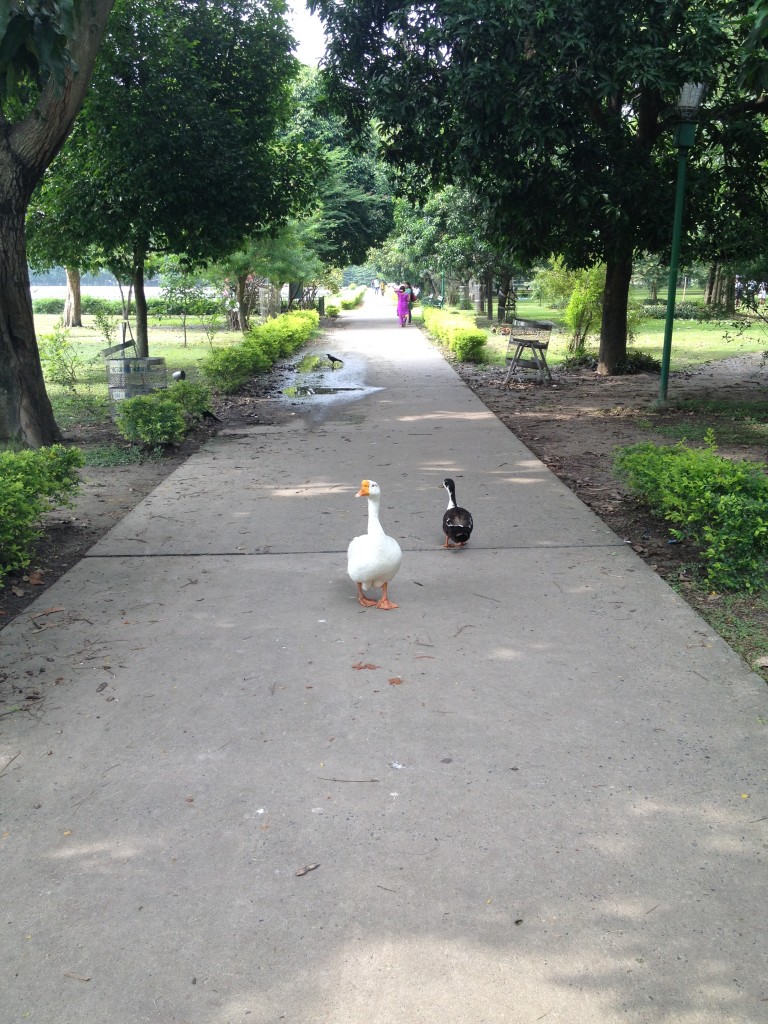 Final view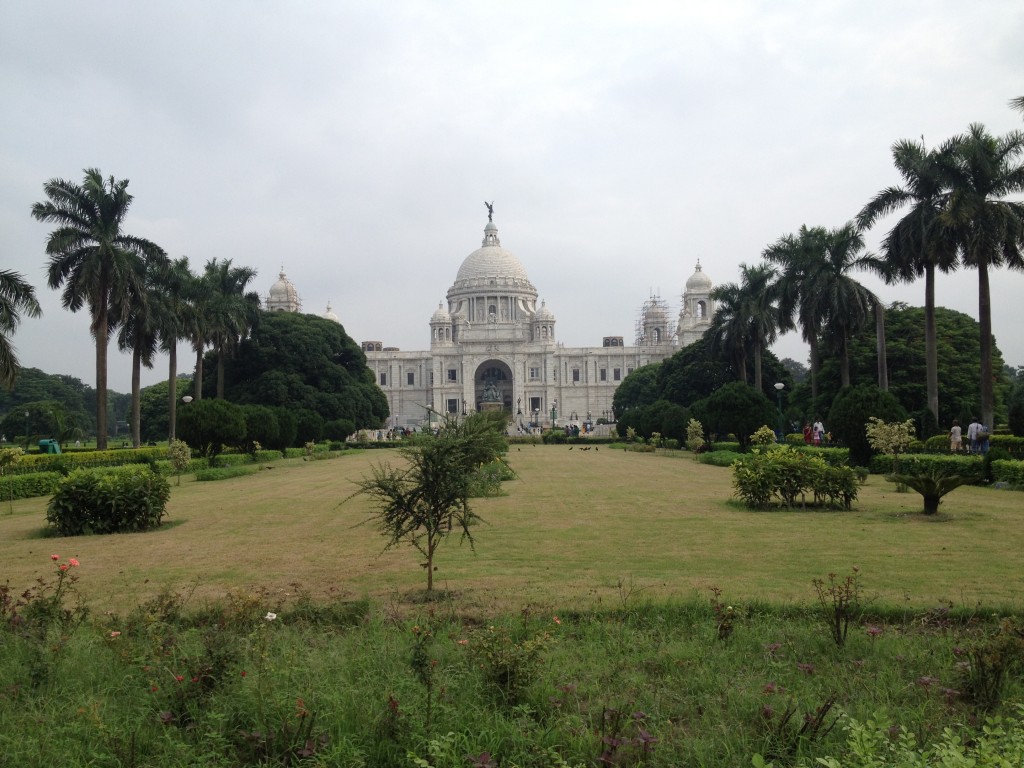 Outside of the memorial there were dogs, beggars, taxis and an enormous miliraty vehicle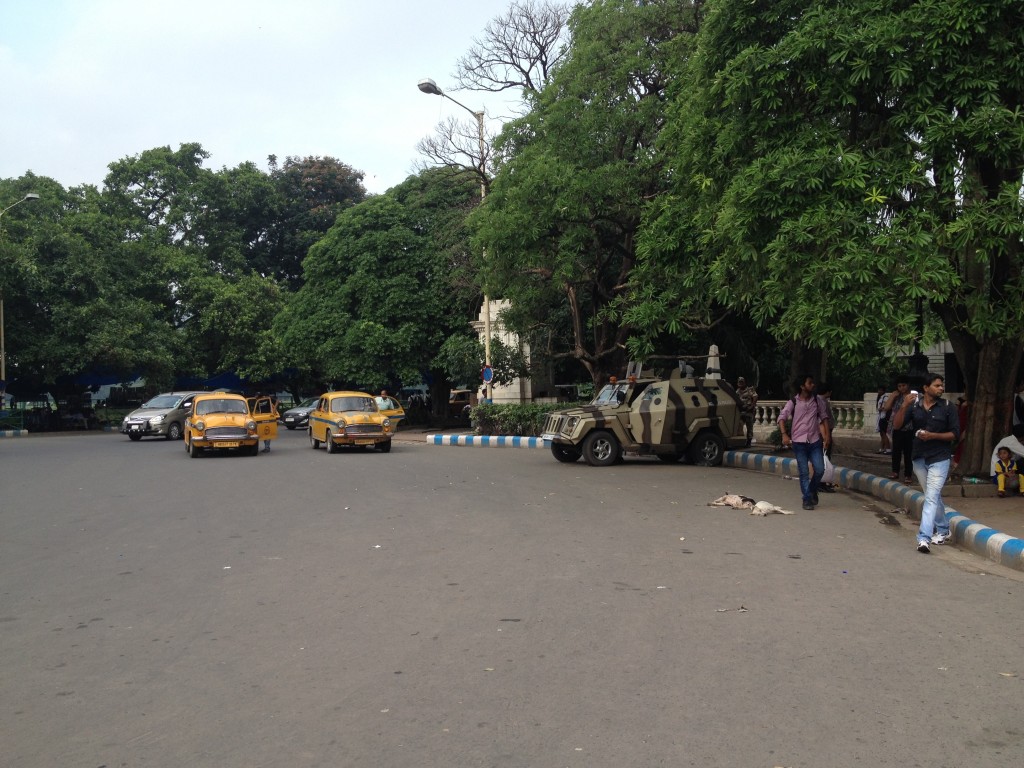 I took one of these yellow taxis, it is pretty used inside, but the driver had some little statues and decorations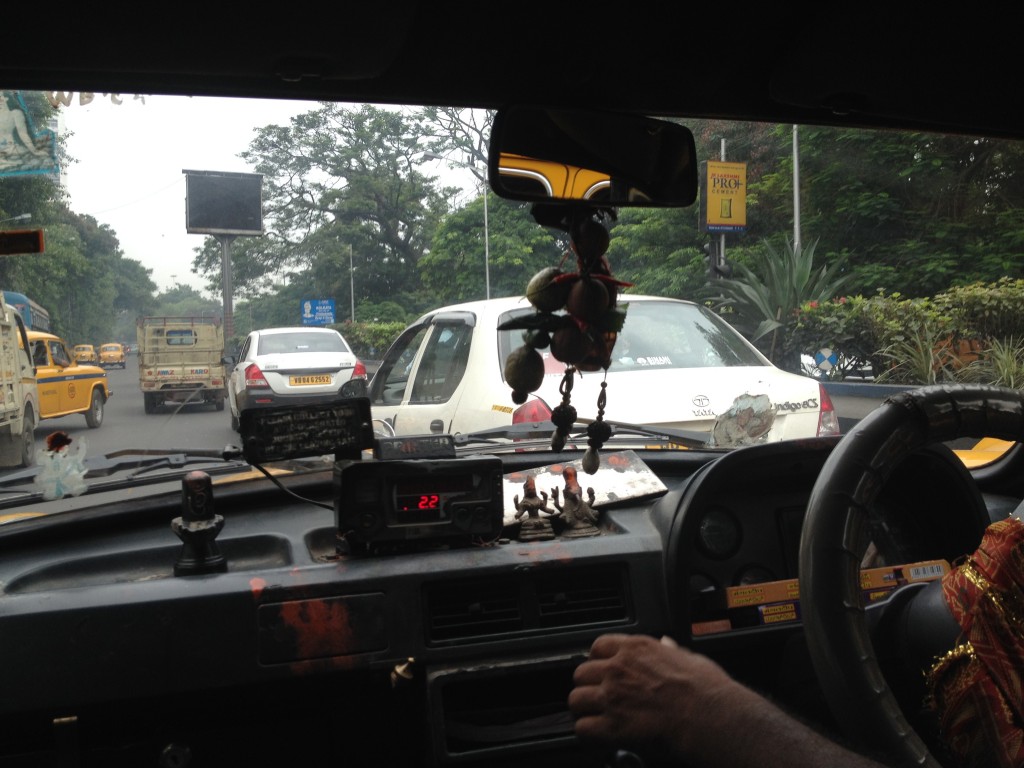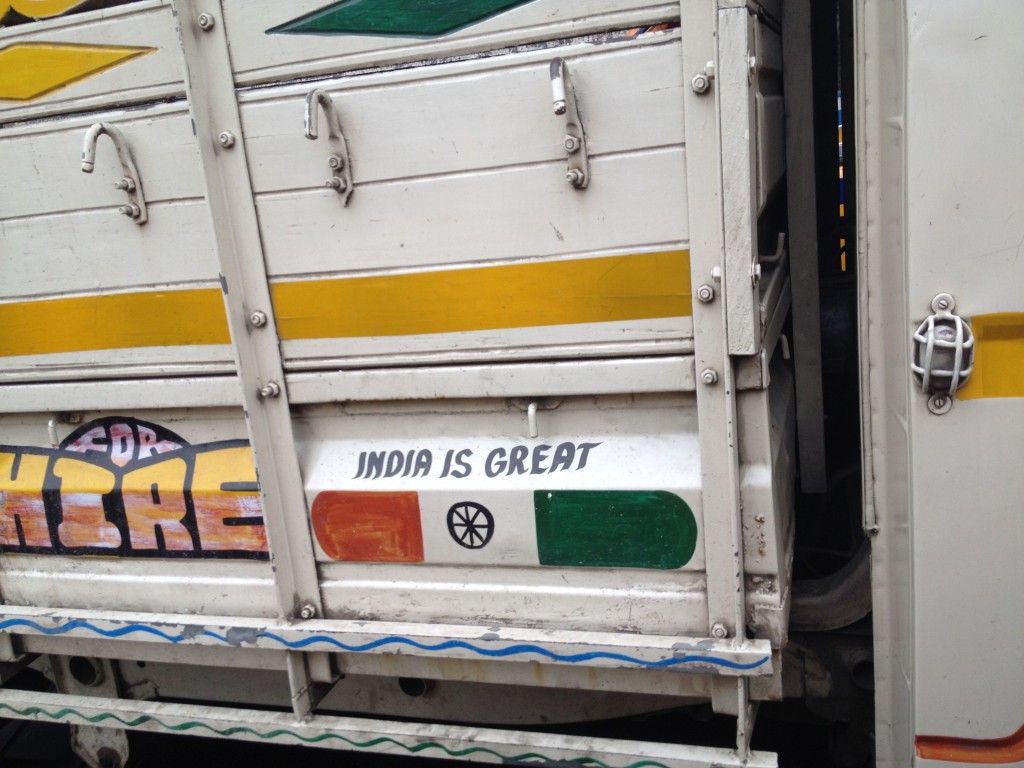 Monument to Indira Gandhi (took a picture for you, mom!)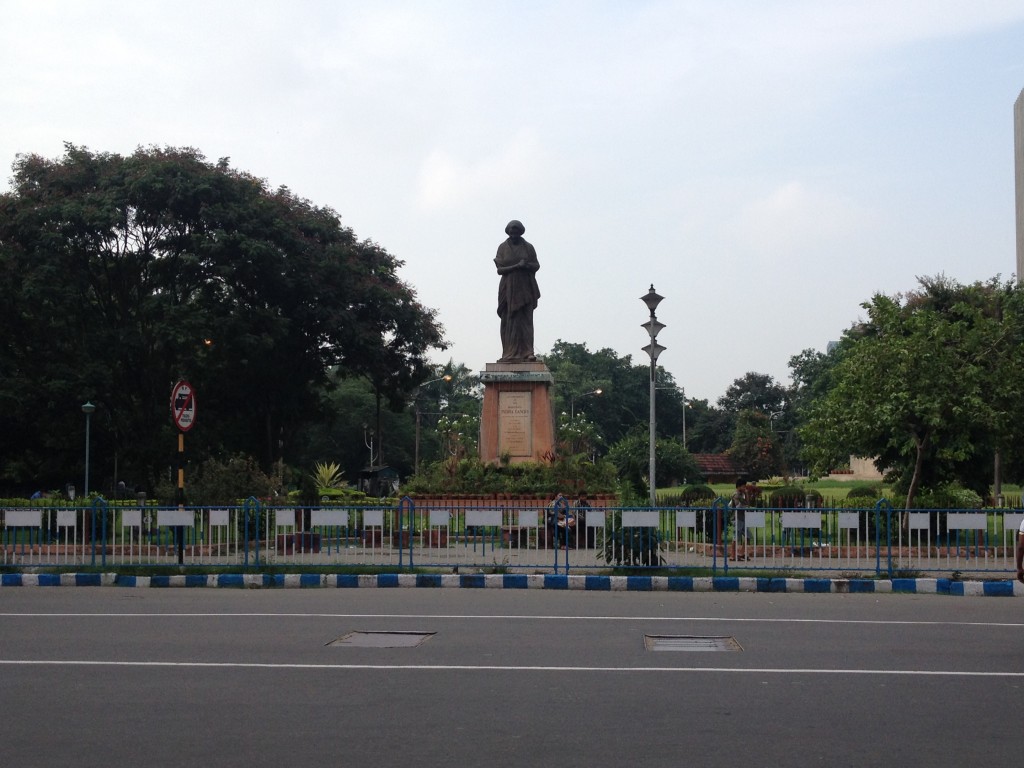 Shopping in India is definitely less of a challenge that in Bangladesh, no surprise Bangladeshis like everything Indian. For example, you can get a saree with busses!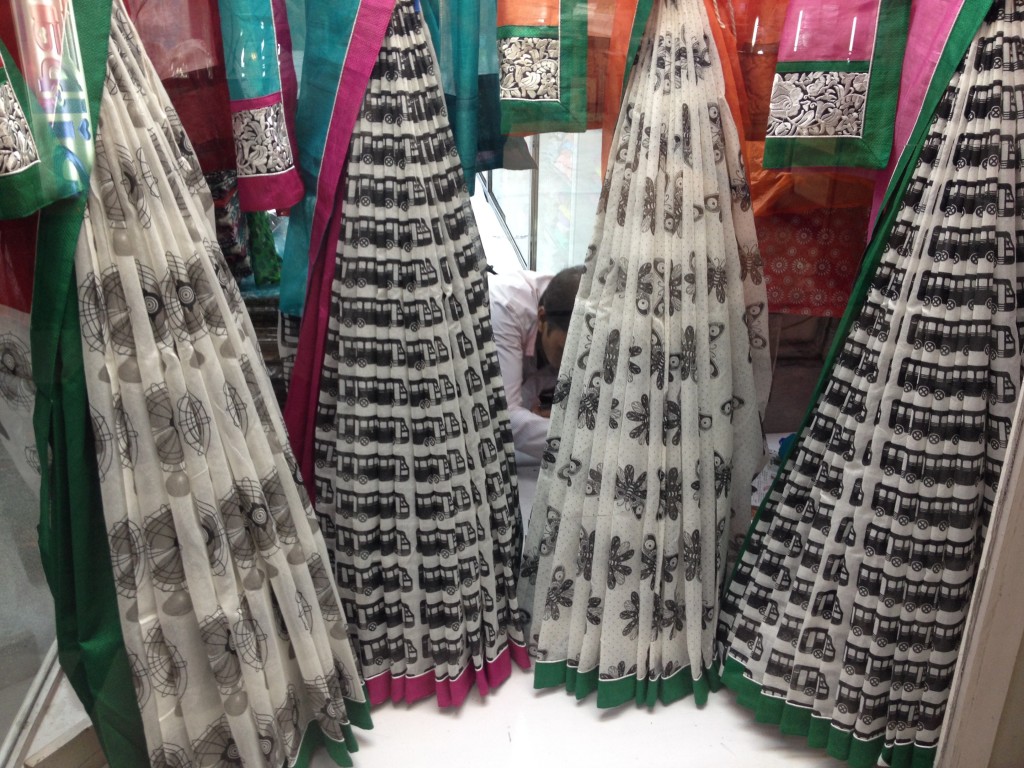 None of the locals would believe me that I saw cows on one of the main streets, but here they are!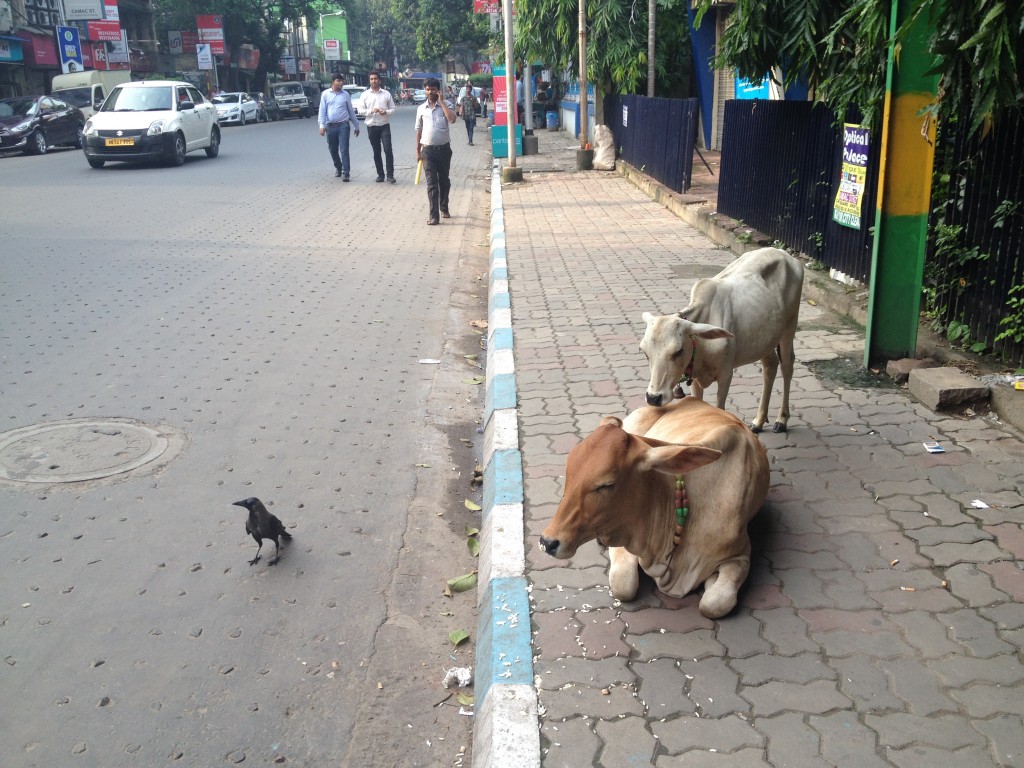 There are many temples right on the streets and in the morning and in the evening the priests are going from one to another and pray. This is a random temple right around the corner where I lived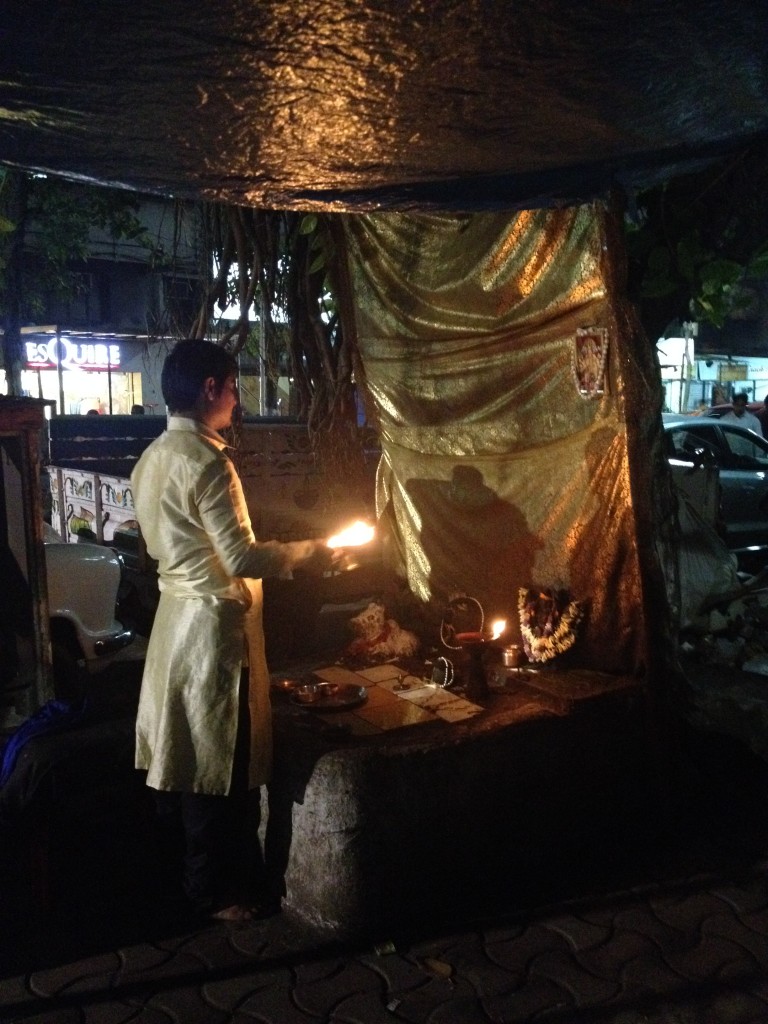 I mentioned already that my hosts were super cool and for dinner they took me out to the Calcutta Swimmin Club. It was build in the 19th century and was used by the British only (of course) until the independence. To become a member one should pay 20 000 euros (right, 20 thousand euros!!!), and then you can use the swimming pool and eat cheaply there for the rest of your live. And the family gets access to it as well.
Parking for the president and past presidents. Pff..
The food was very good and very affordable. The funny thing was the bill. See this looong sheet? Well, this is our bill for about 8 items.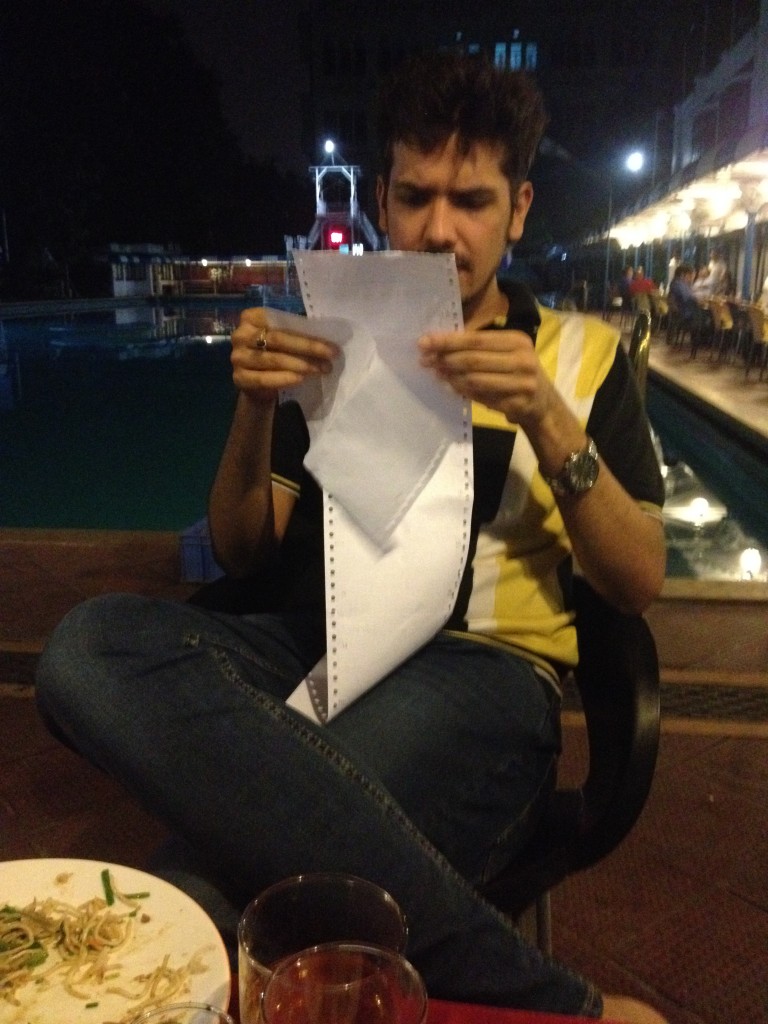 This was the day #1 in Kolkata