Cricket is Bangladesh's national sport. The team has been doing really well and has won 3-0 against Pakistan (which means a lot here because of the historical connections) and recently also won 2-0 against India.
I went to the first game against India and it was lots of fun. Of course I didn't understand a thing, but everybody was so happy every time Bangladeshi team scored, so it was impossible to sit still!
We were also asked for an interview and went live!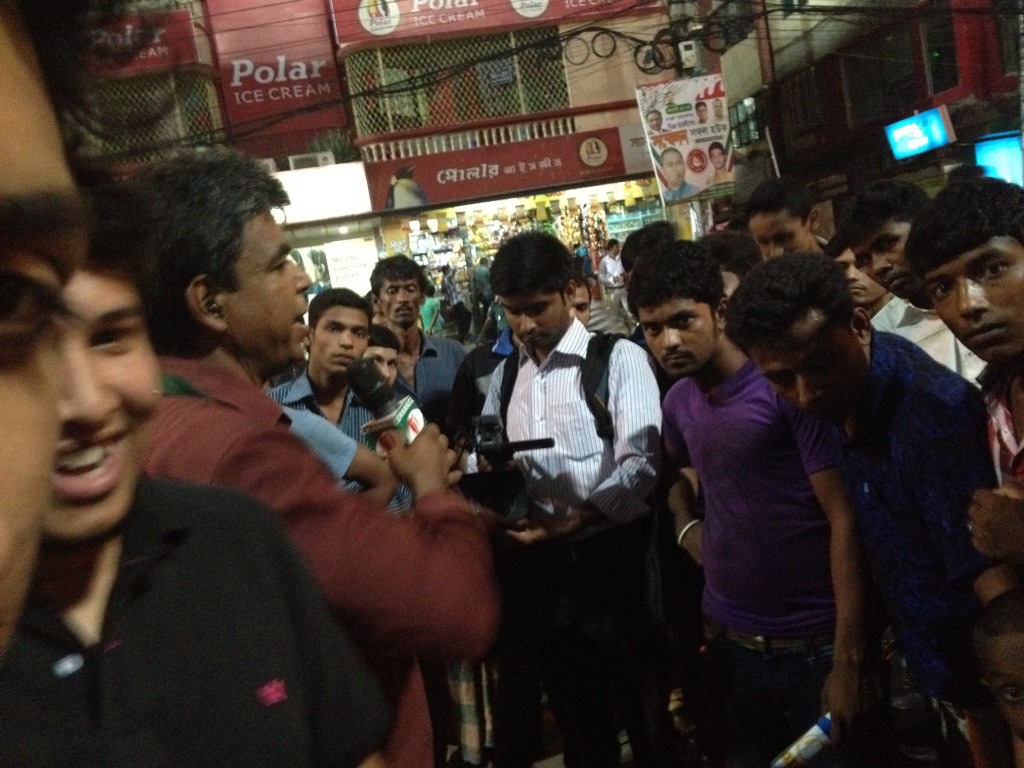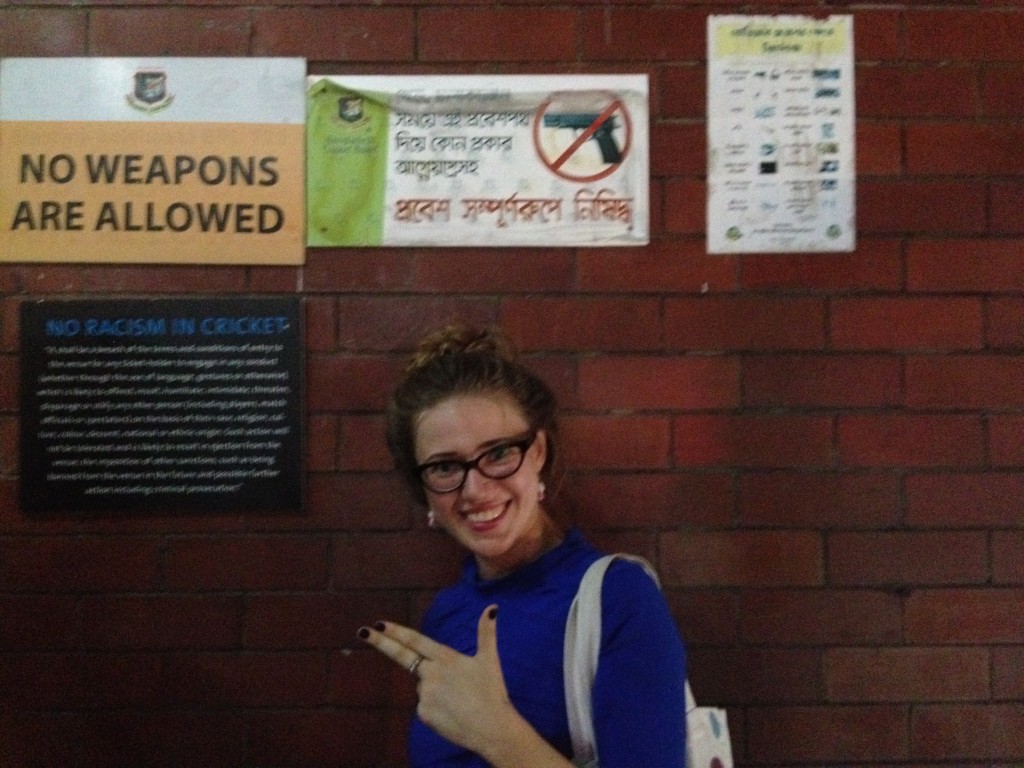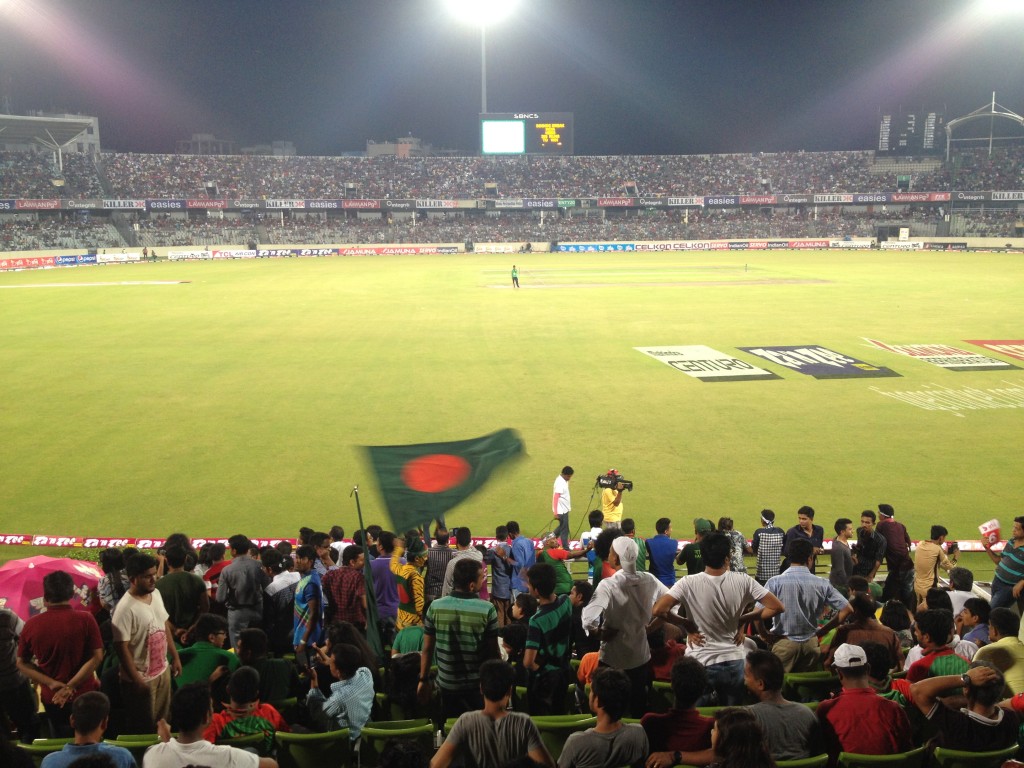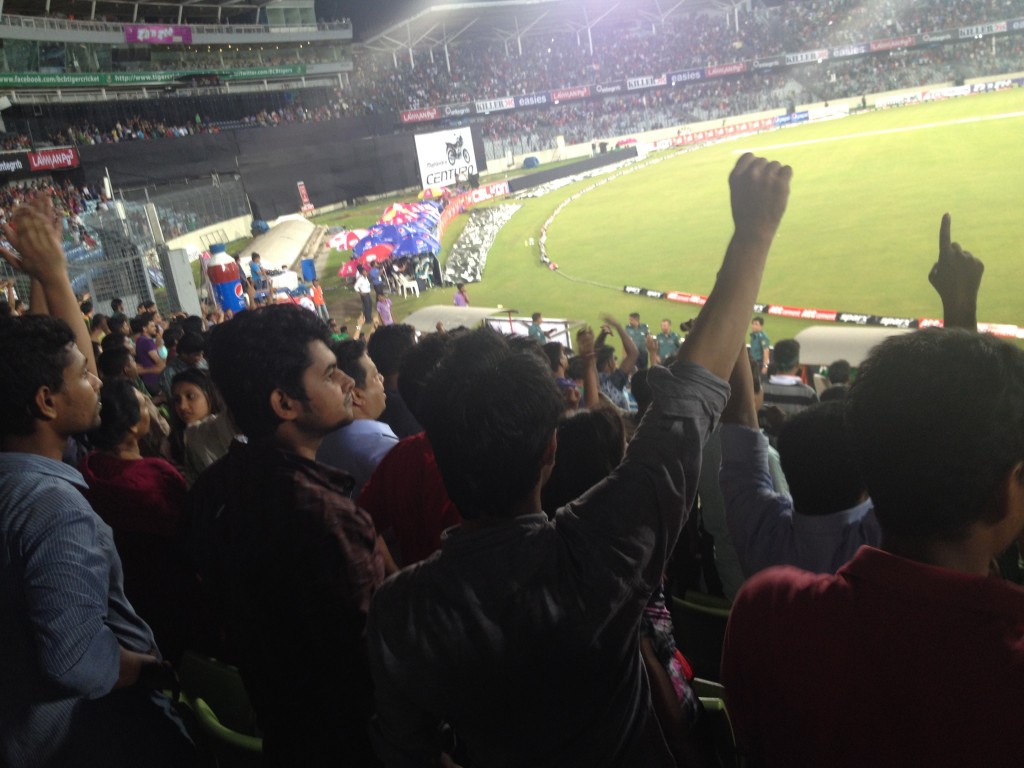 After the game we were invited to hang out with the Indian team and some of them appeared to be quite good dancers! (and apparently they are like rock starts in India o_O)