So far we covered hinduism and islam. Didn't I say before that Old Dhaka is amazing? Well, they even have an Armenian church here. There used to be a big group of Armenians living here, but there aren't any anymore. There is still a church and usually it is closed to visitors, but not when you have a local guide and a few takas.
The wall by the church and the view from the ou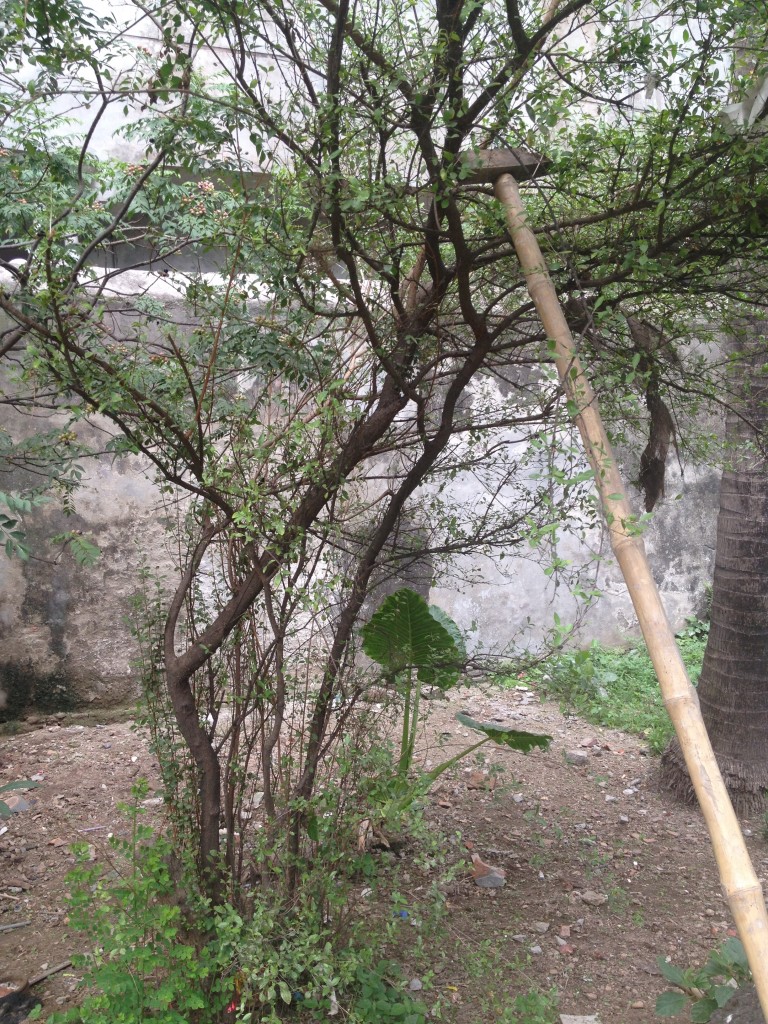 There are plenty of mango trees in the church garden. The season comes in about 2 weeks, but we tried a small one (a different kind than on the picture) and to me it was super ready!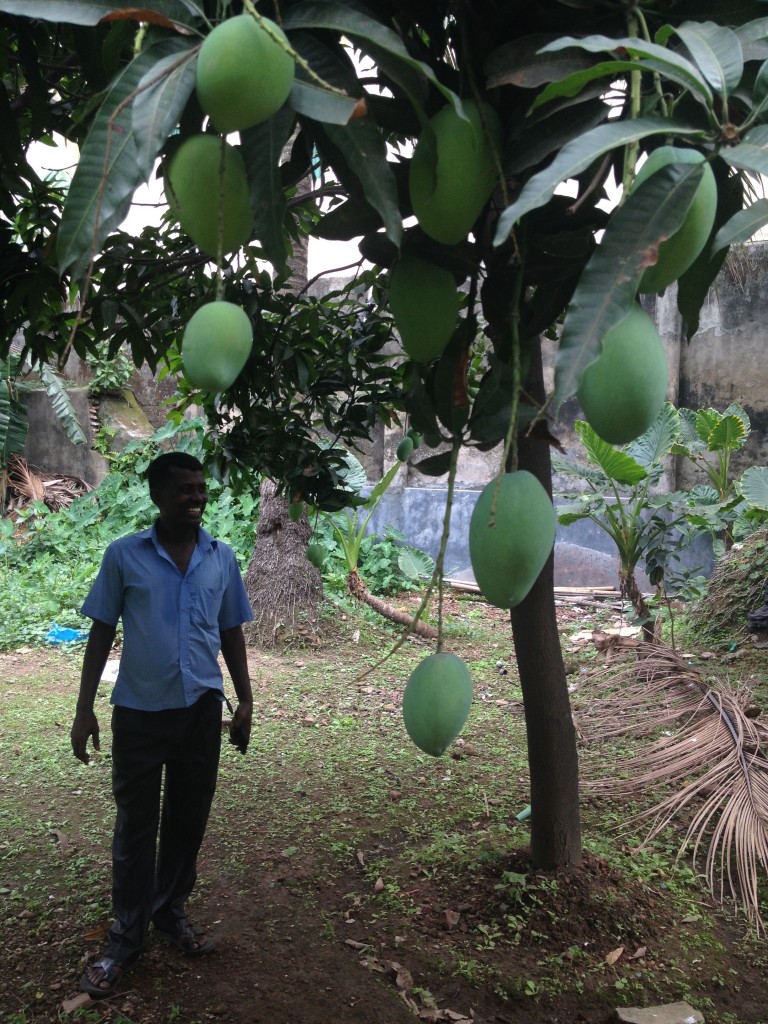 The man who is looking after the church asked us where we were from and when I said that I was Russian he got very excited! Apparently, there is an Armenian man working at the Russian embassy (from what I understood) and he comes to the church every Friday when he is in Dhaka (not that Friday). He was so nice, so sweet and offered us some drinks and snacks, gave mangos and invited to come and visit him anytime. It was one of those rare cases, when being Russian actually helped 😉 I am definitely going back to visit him and chill at the church garden with mangos! And this is the interior and my new friend!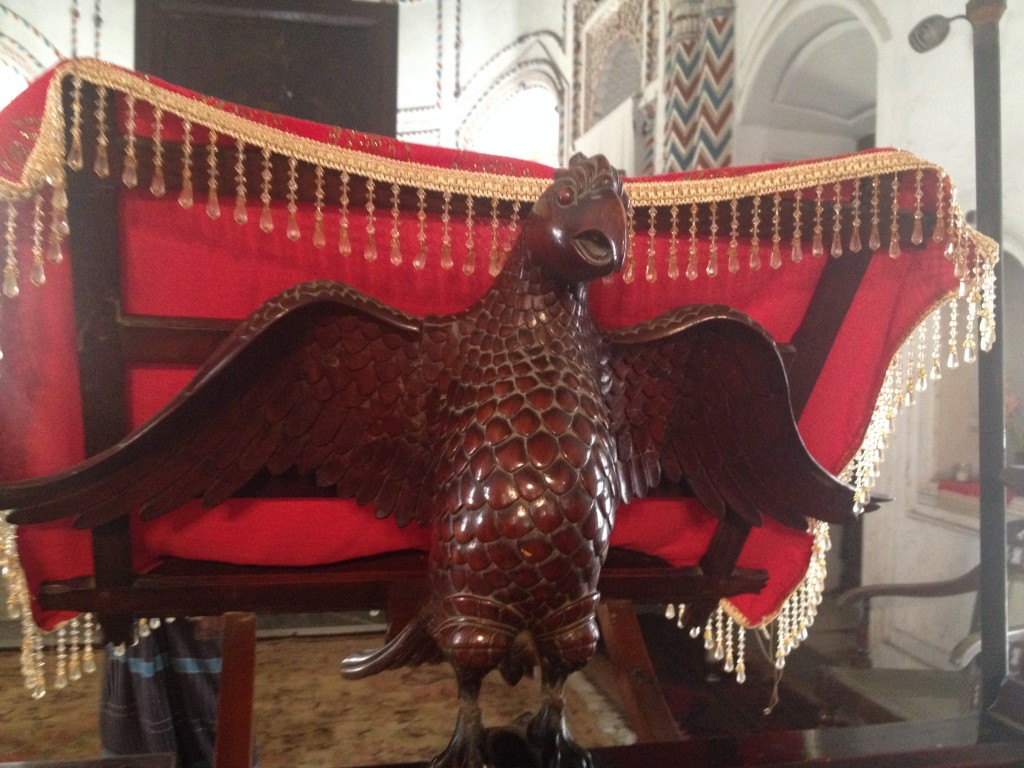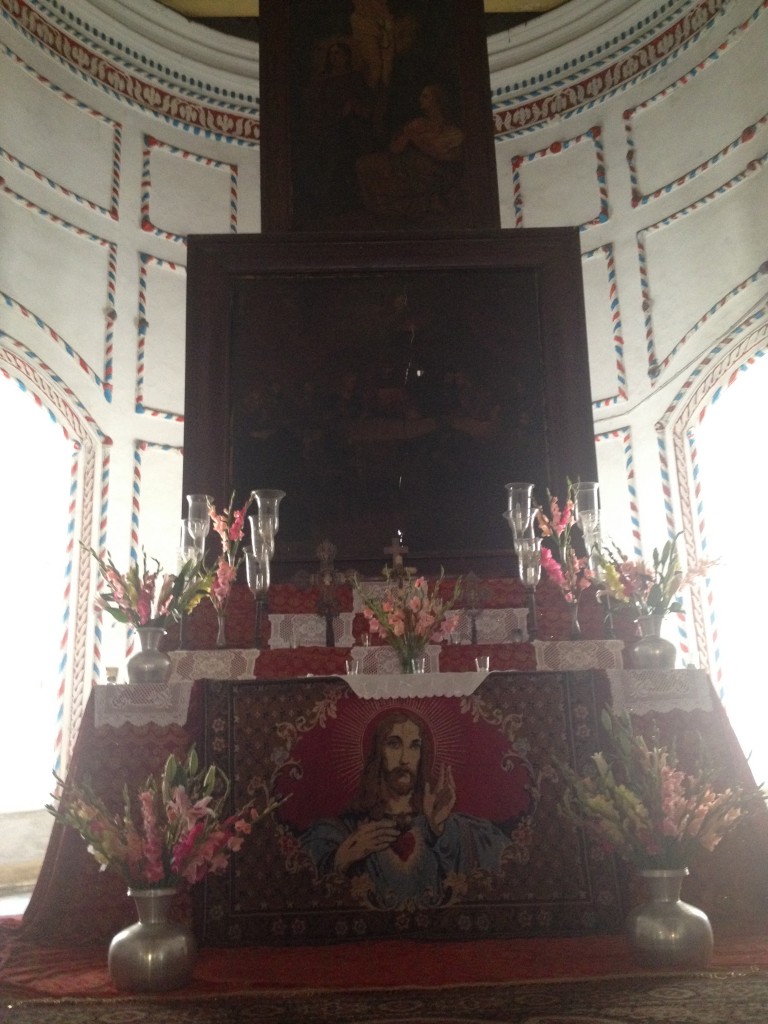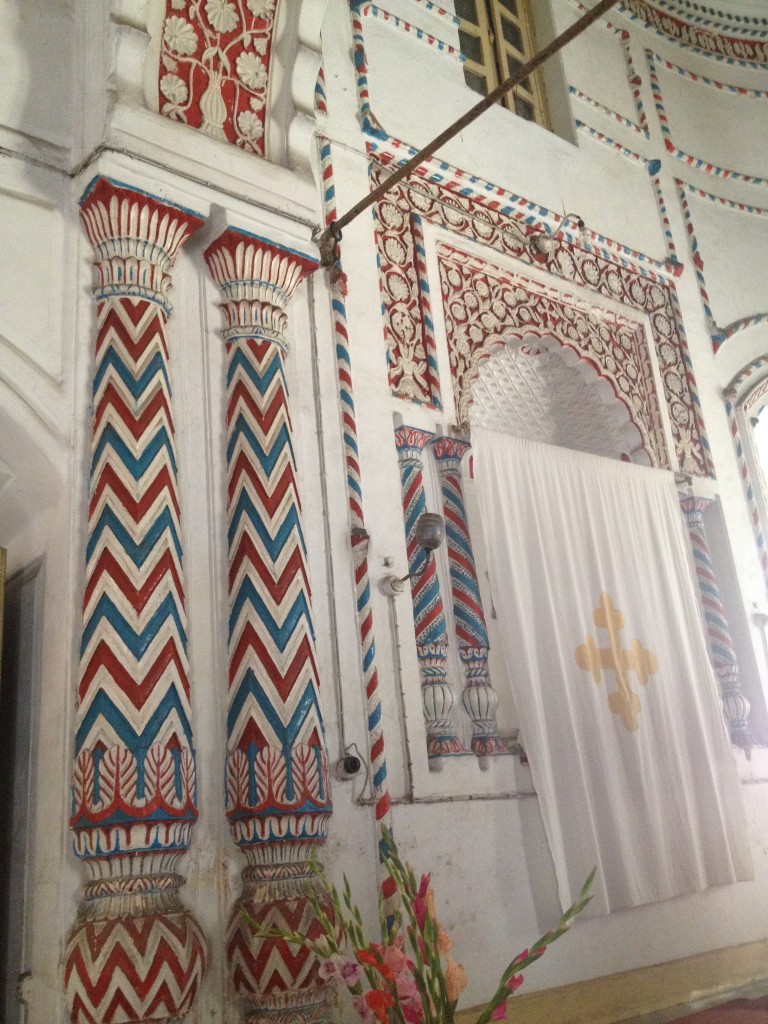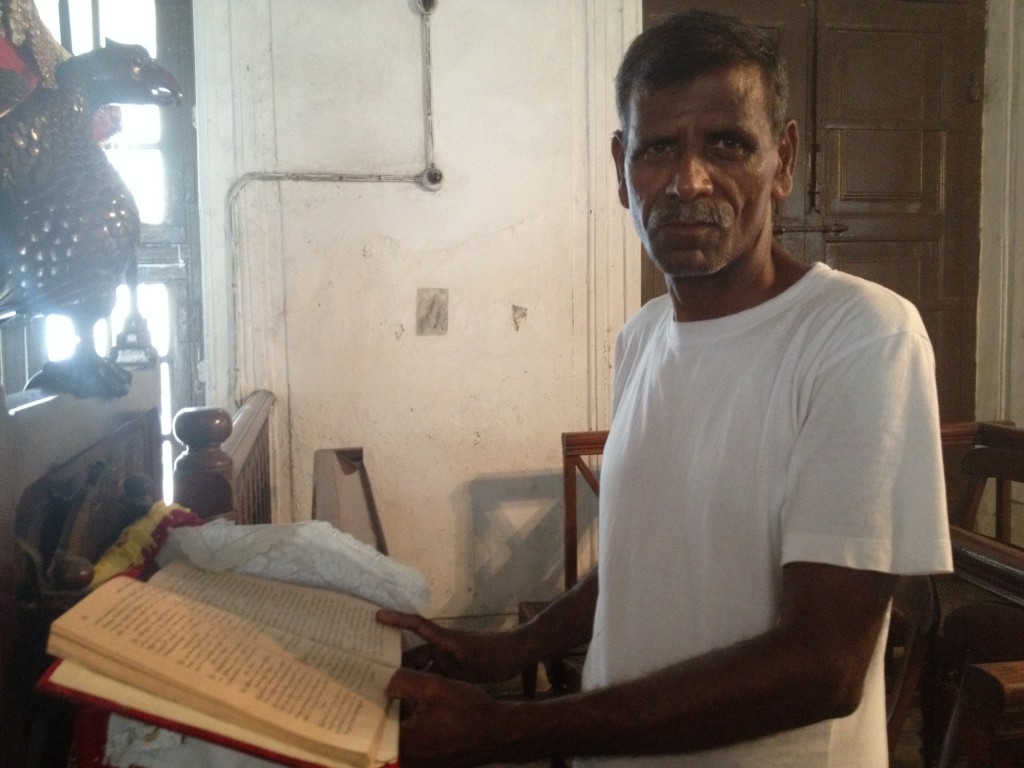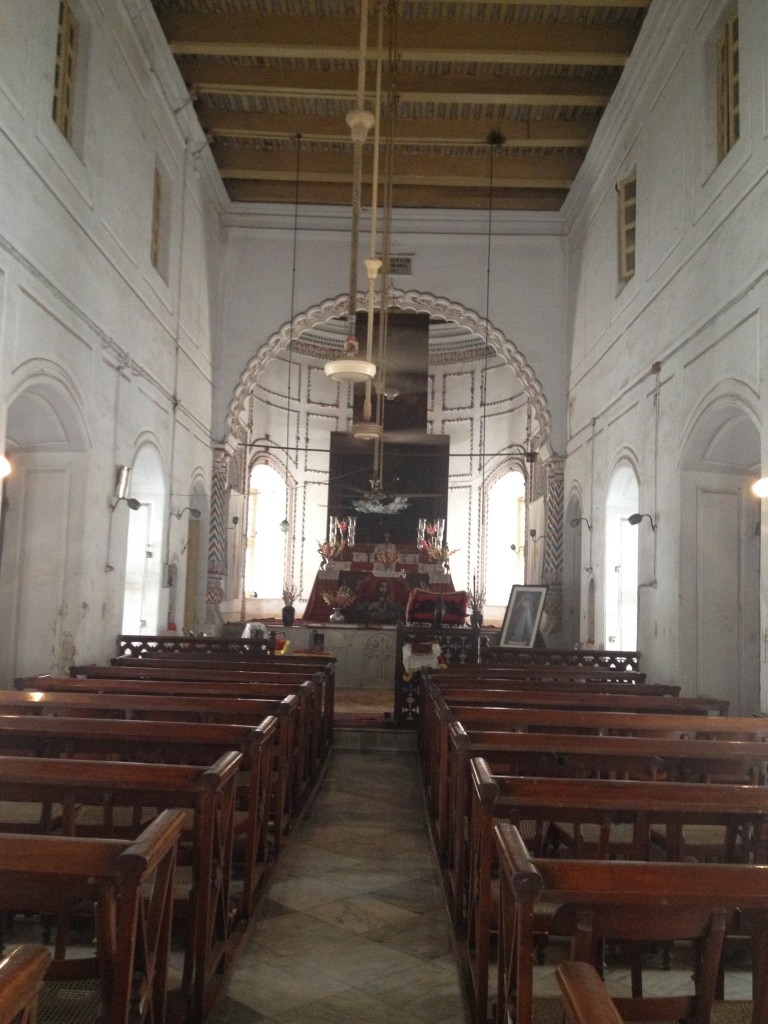 As we were three girls, we agreed that going to the fabric market is very important and inevitable 🙂 This pictures shows a tiny little fraction of fabrics you can find there (and it is on the weekend, so many places were closed!!)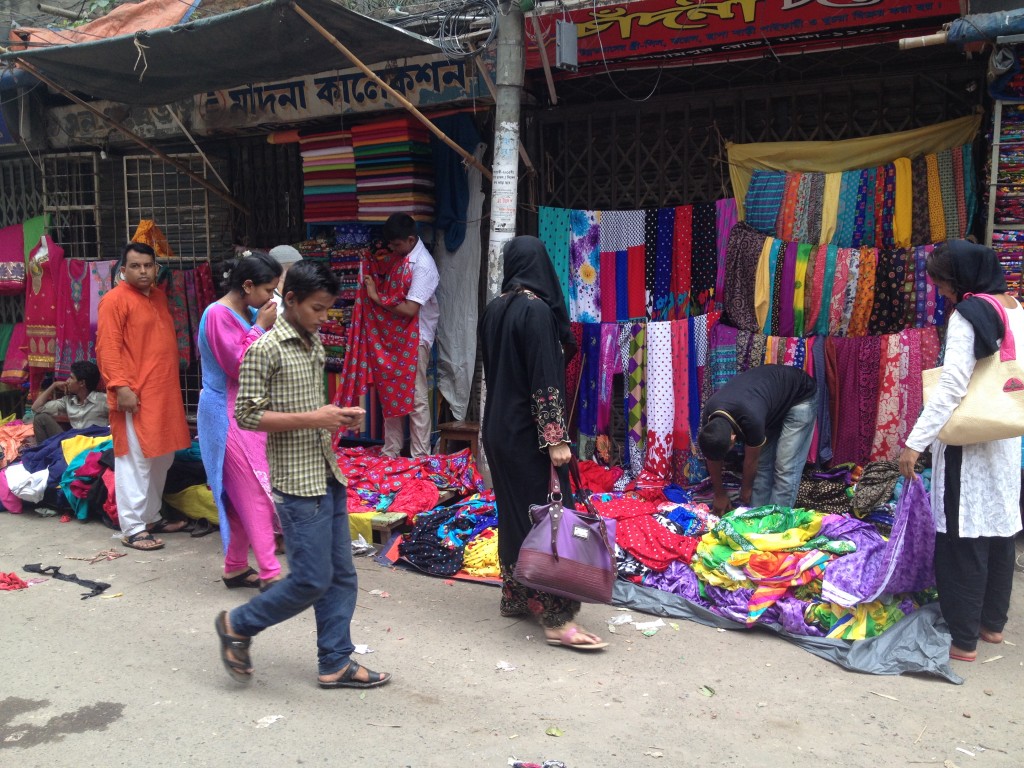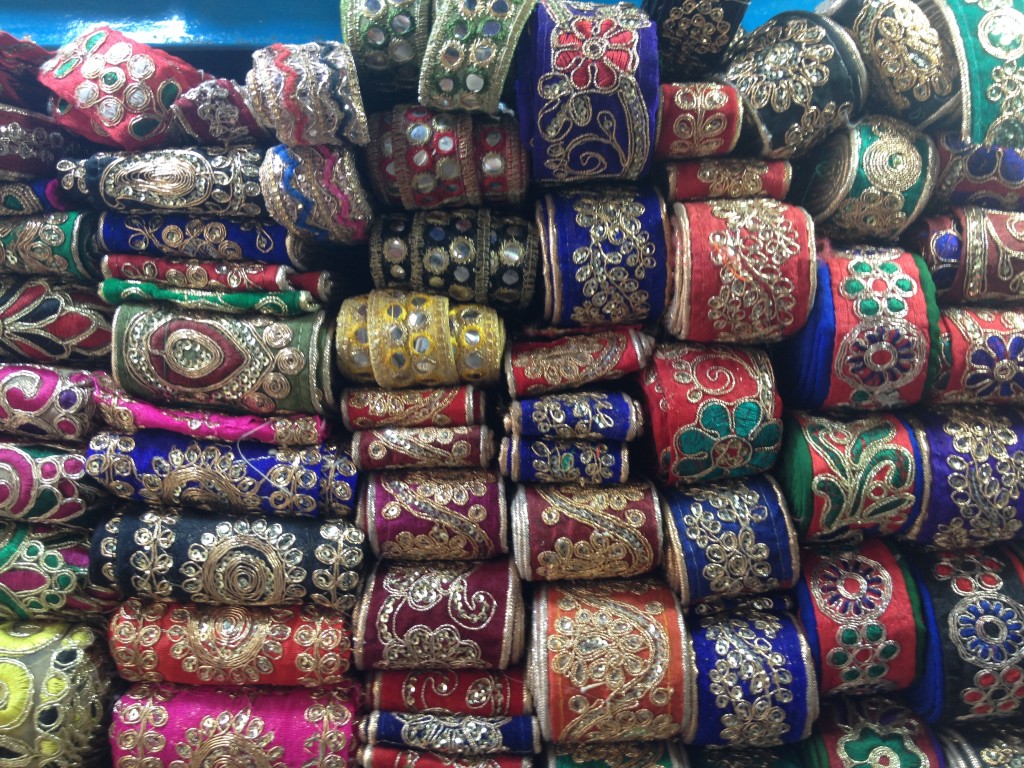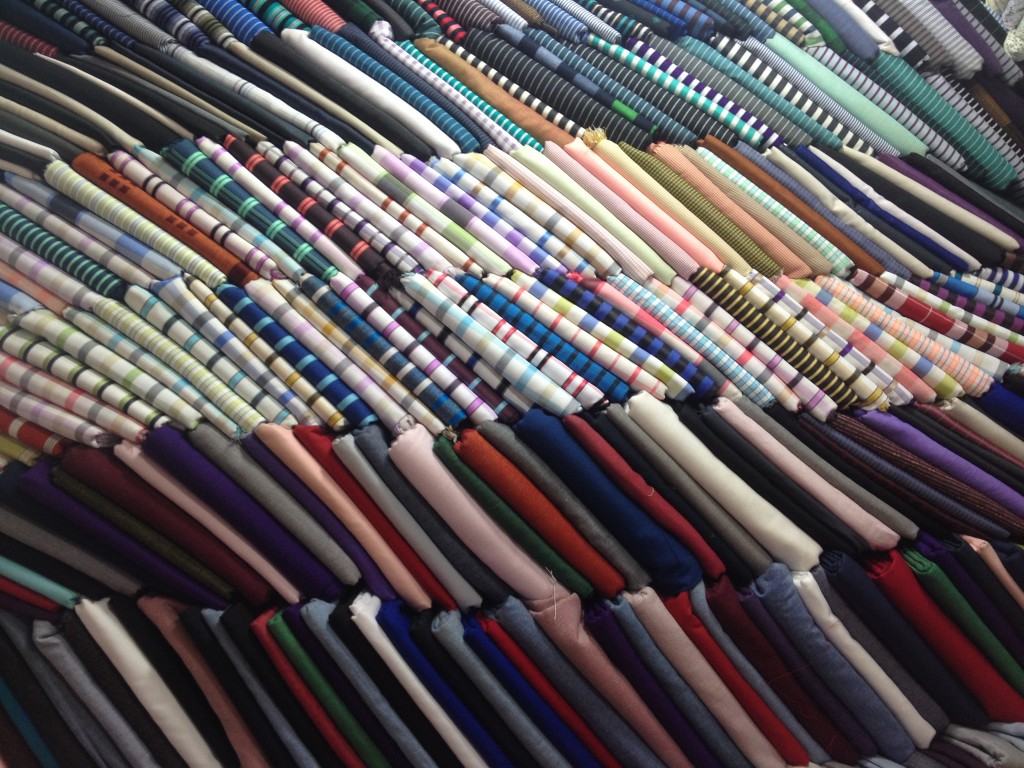 I bought some souvenirs. 3 piece is the most common women's wear (pants, dress and scarf) and they sell it usually like on the picture and then a lady should take it to the tailor and get it fitted. Beautiful, isn't it?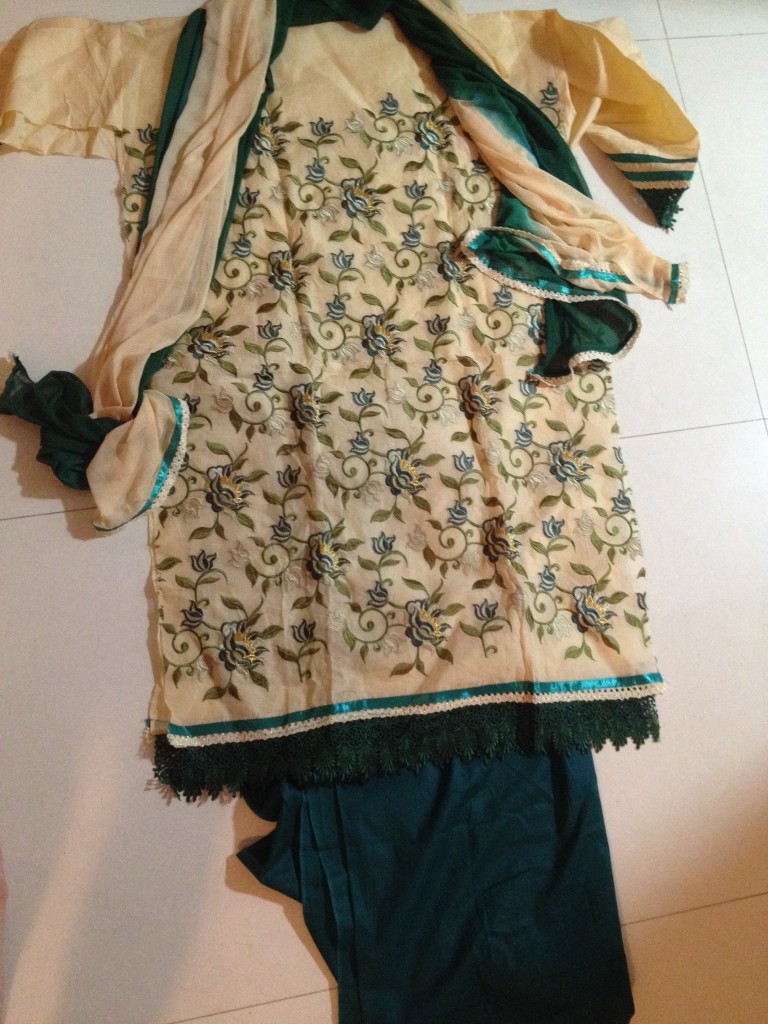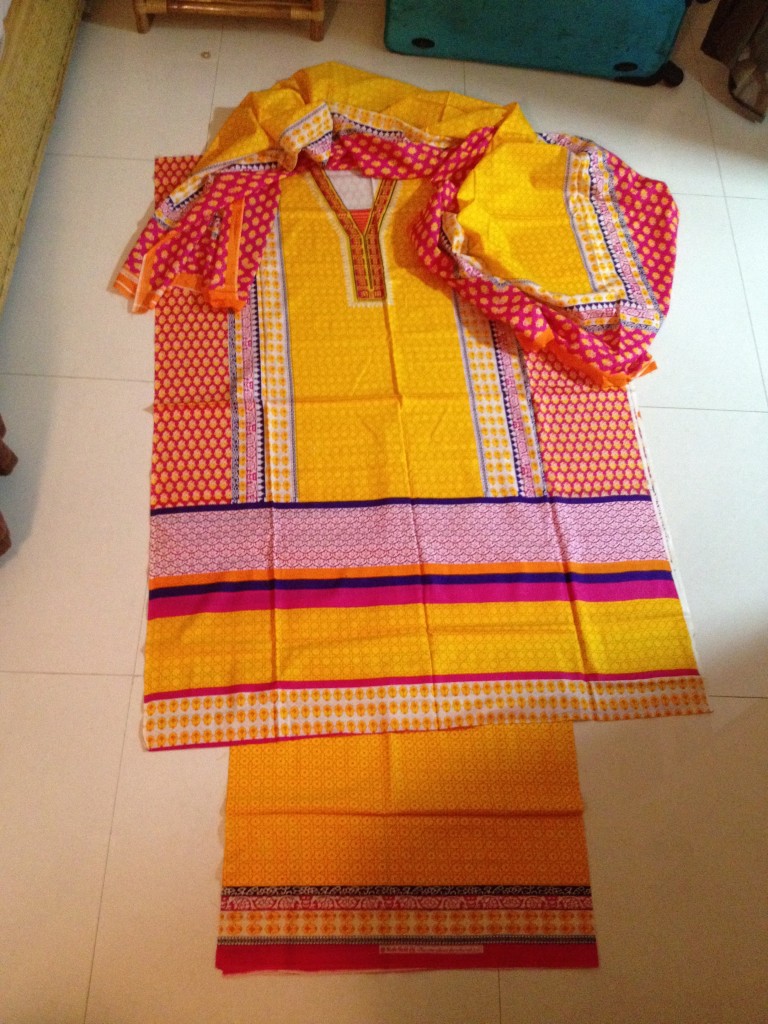 And the last stop of our tour — the main Dhaka attraction — the Pink Palace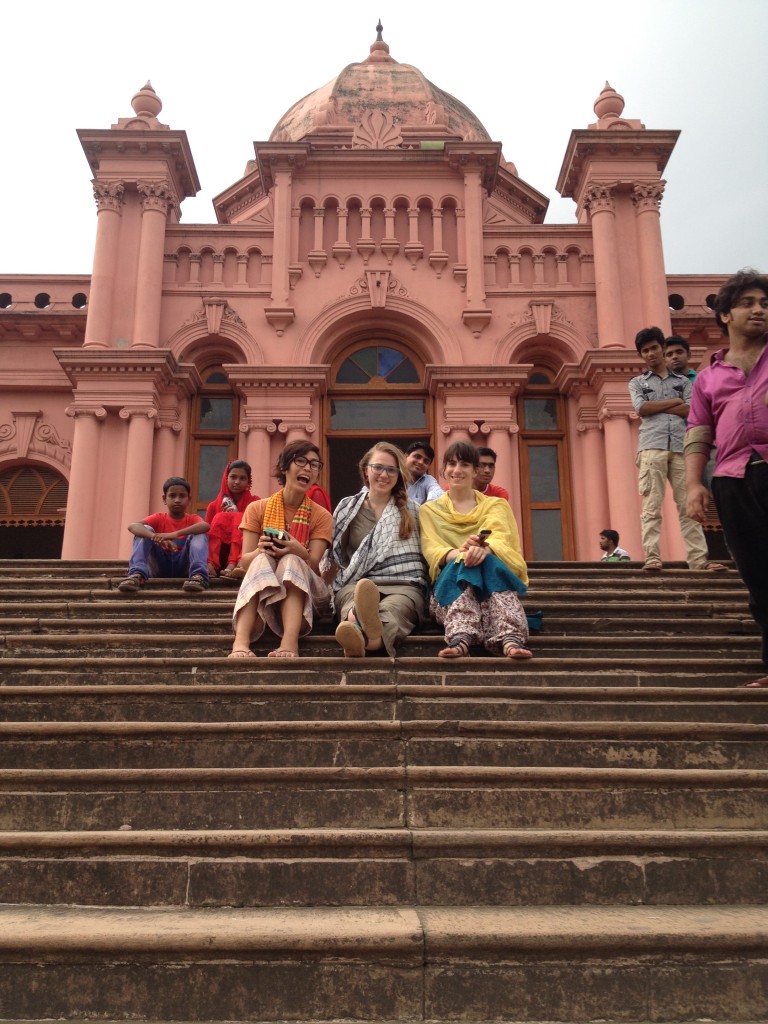 Inside there is a museum in a sad condition. Apparently you cannot take pictures there (and fairly speaking, there is not much to take pictures of), but before I was told this I took the pictures of how the books are stored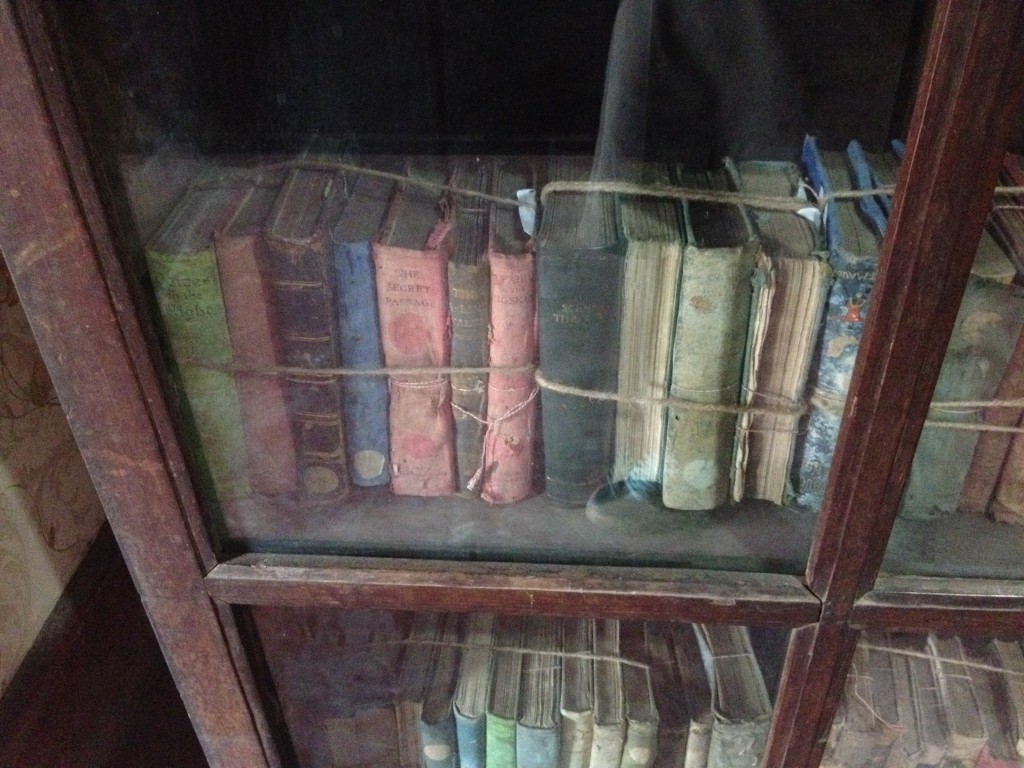 How the locals enjoy the paintings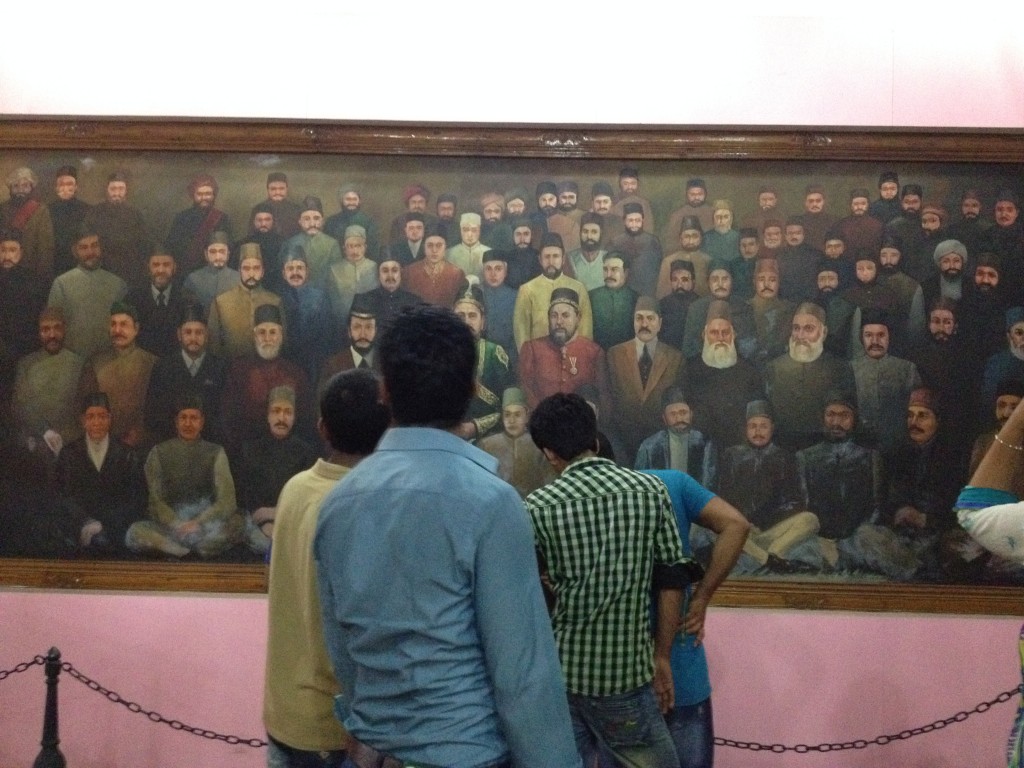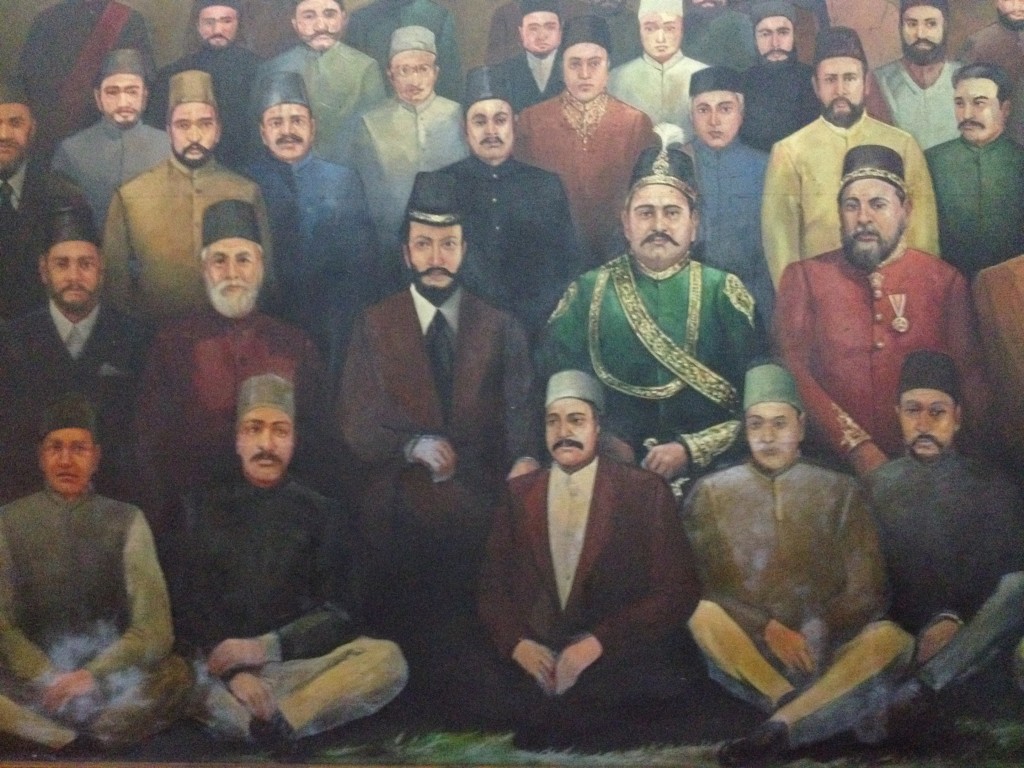 And a couple of portraits. It was hard to choose which one of them had the most different right and left sides of the face.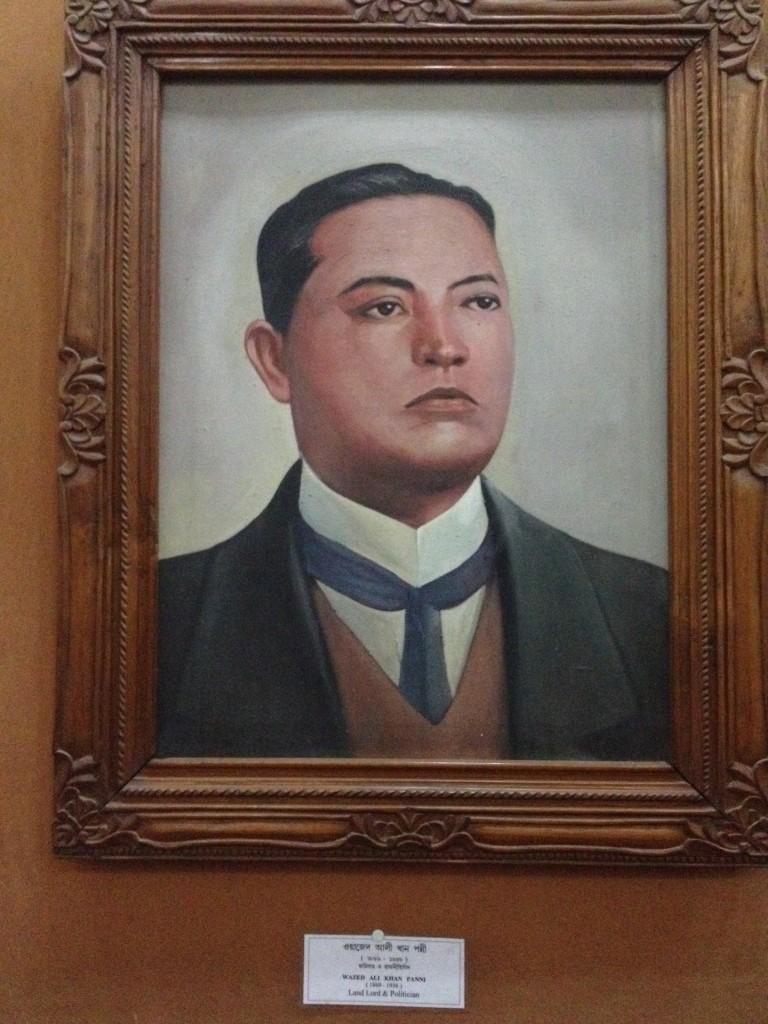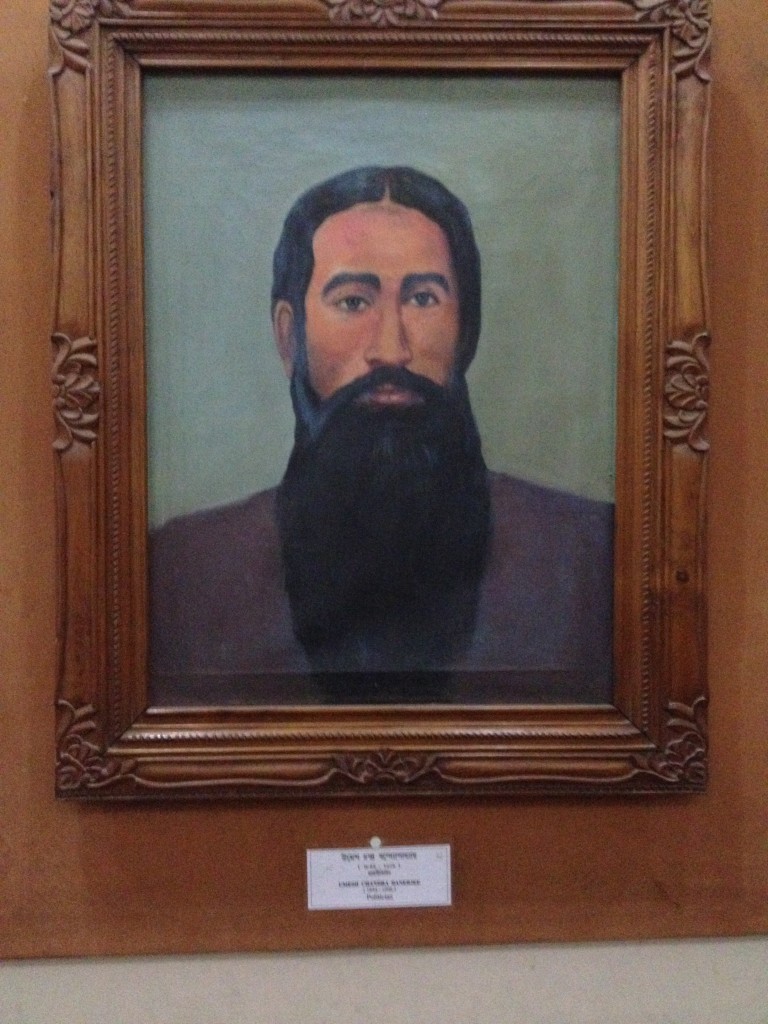 Leaving the palace I saw these friend posing in front of the bush one after another. Could only take a picture of one guy, was too busy laughing when I saw it!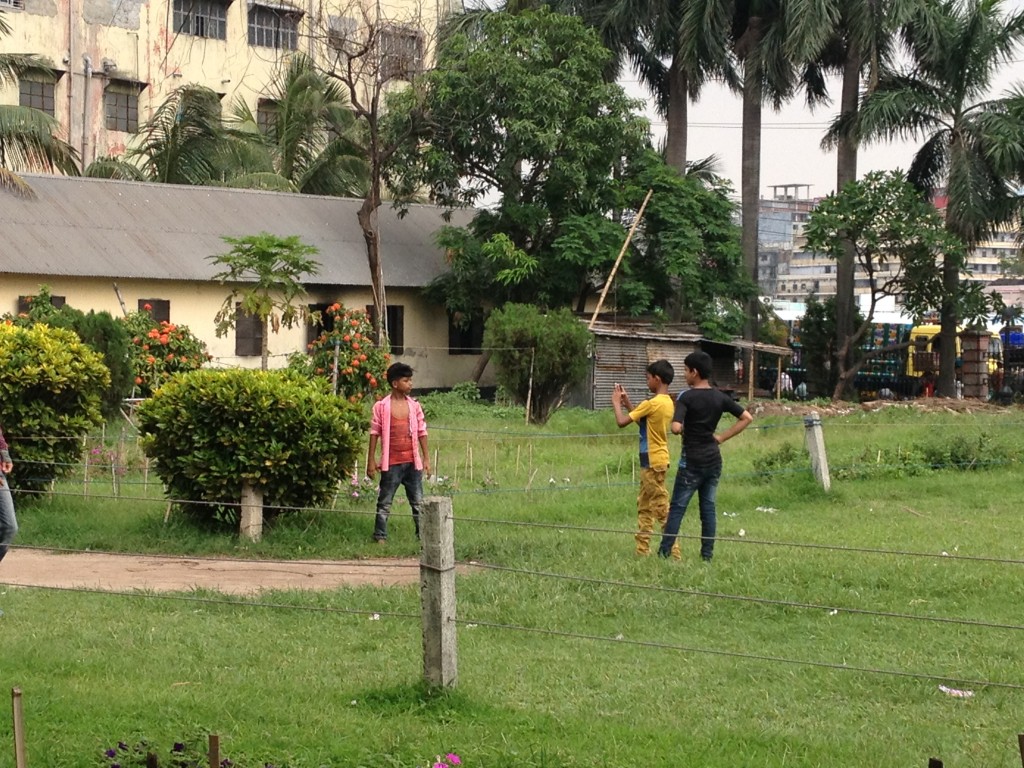 At the end of the tour it started to rain. A lot!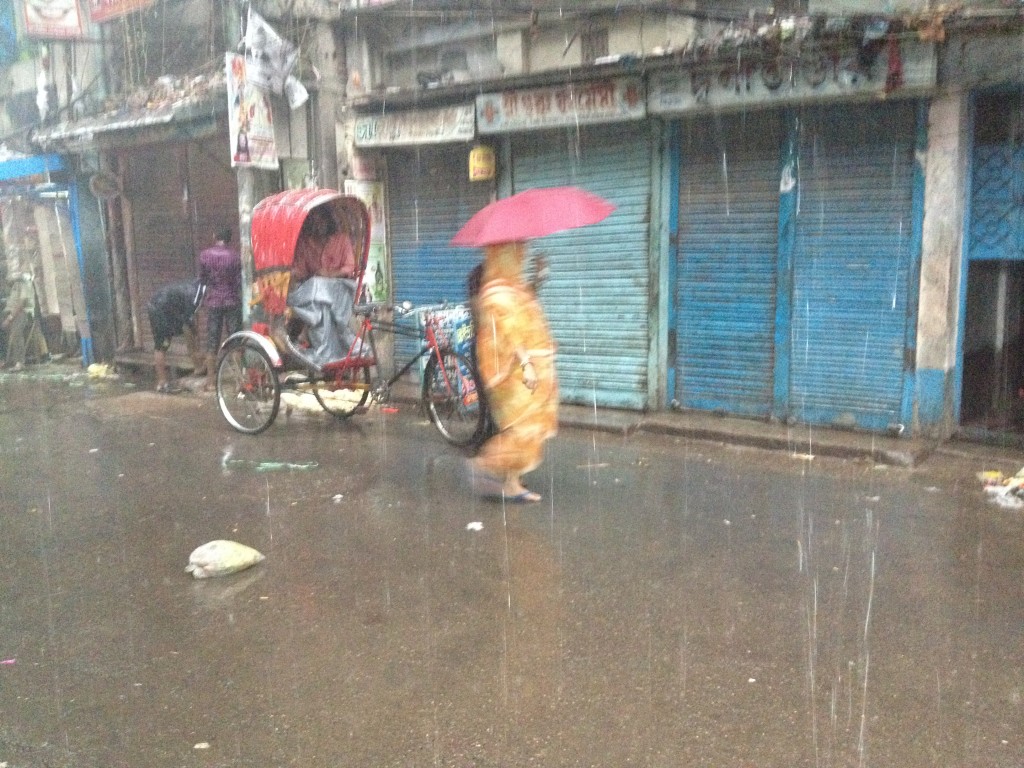 We got soaked, caught a CNG and drove to our part of Dhaka. CNG died a few times before we finally got home, I managed to take a picture of the flooded street (which totally reminded me of the everlasting puddle I had in front of our first apartment)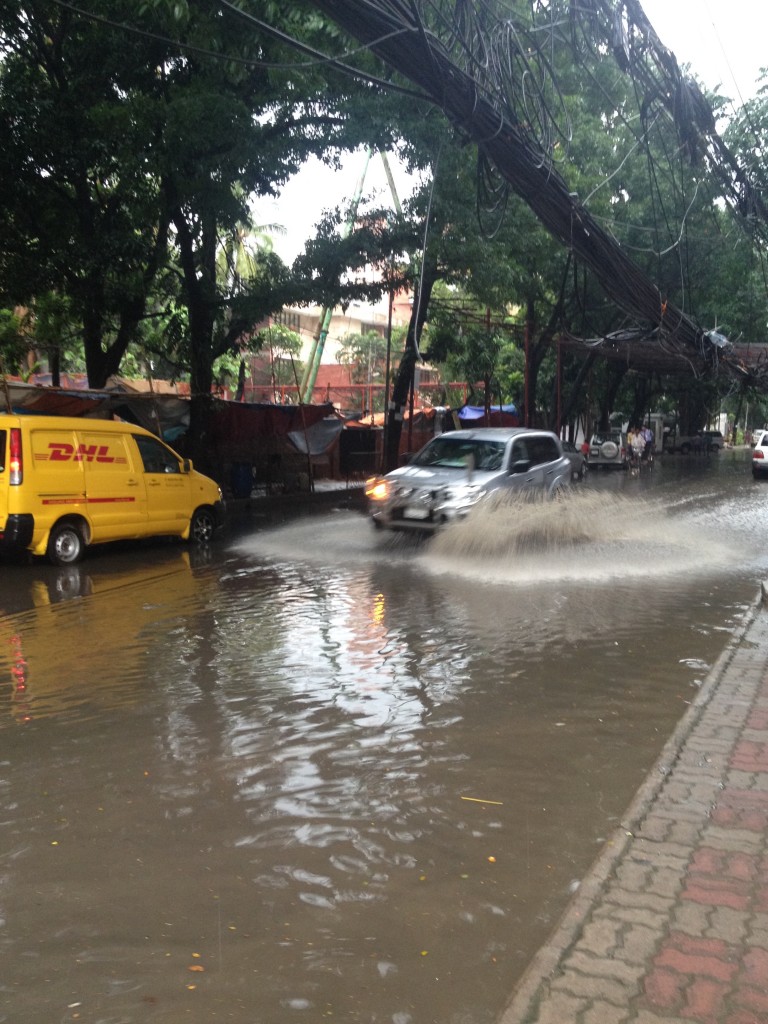 And then there were a thunderstorm, heavy rain and lightenings for the next few hours. Very refreshing!