This week we have local elections and therefore got a day off on Tuesday, woo-hoo! People of Dhaka get to choose two mayors (one for south Dhaka and one for north) and somebody else. All foreigners were advised not to leave their houses because of possible danger.
Remember the crazy posters? Well, it got worse on the day before election. Btw, see the teapot candidate? Apparently, women participating in elections only get routine-connected symbols.
The streets were empty on Tuesday, because all the vehicles were banned from the streets except for rickshaws. Unfortunately I don't have my own pictures, because, like I said, it was strongly recommended not to leave the house.
Our maid though showed me something interesting the day after election. Look at her finger. This is the mark one gets after voting so it would be impossible to vote multiple times.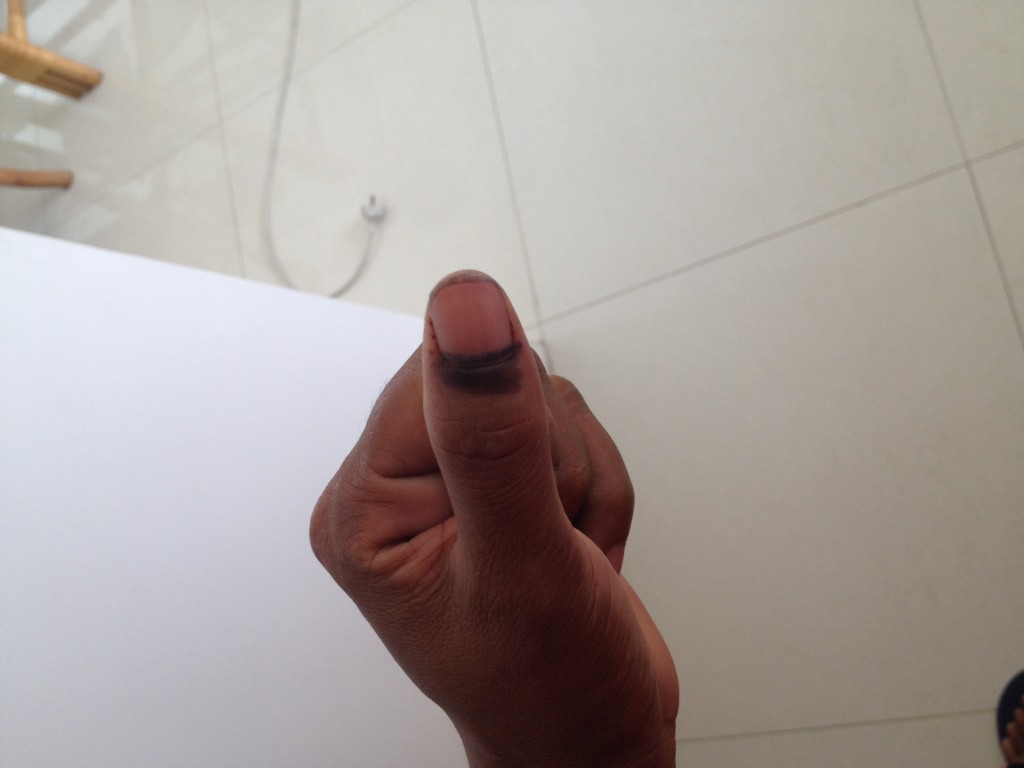 Nevertheless everybody is compaling that the election was not fair. Attendence was very low and representatives of the current political party won.
Newspapers are full of terrible stories about violence againds some reporters and even foreign observers.