My first restaurant visit was to the place called Attin, which serves "authentic Arab food".
It was totally not bad, but by the local standards extremely expensive.
We shared a plate of appetisers for 1500 taka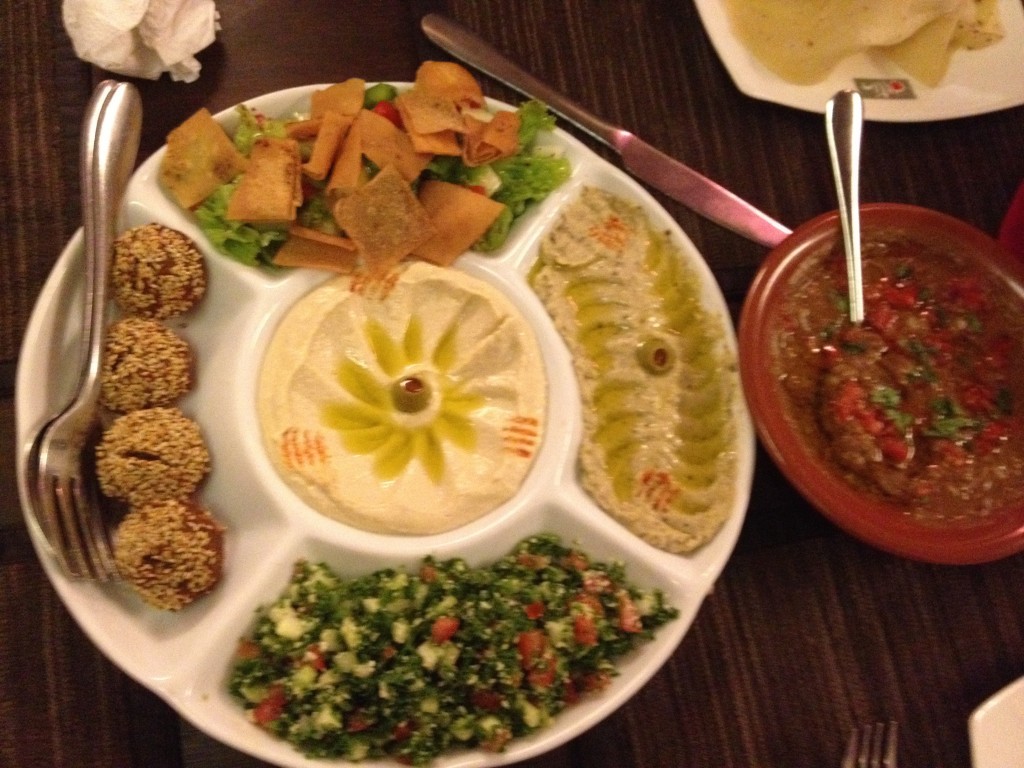 It was very tasty and came with unlimited very tasty (again) bread. The pineapple juice cost 180 taka which is A LOT for a pineapple juice here.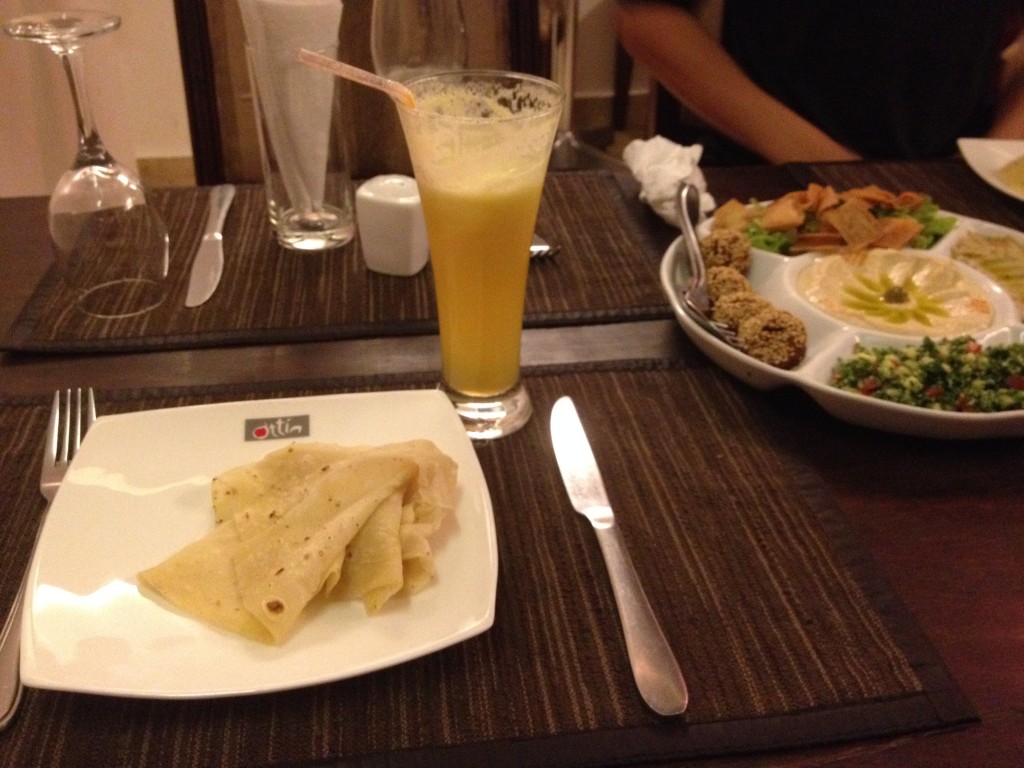 I also decided to try shrimp, because the seafood here is supposed to be super great. And these tiger shrimps looked very pretty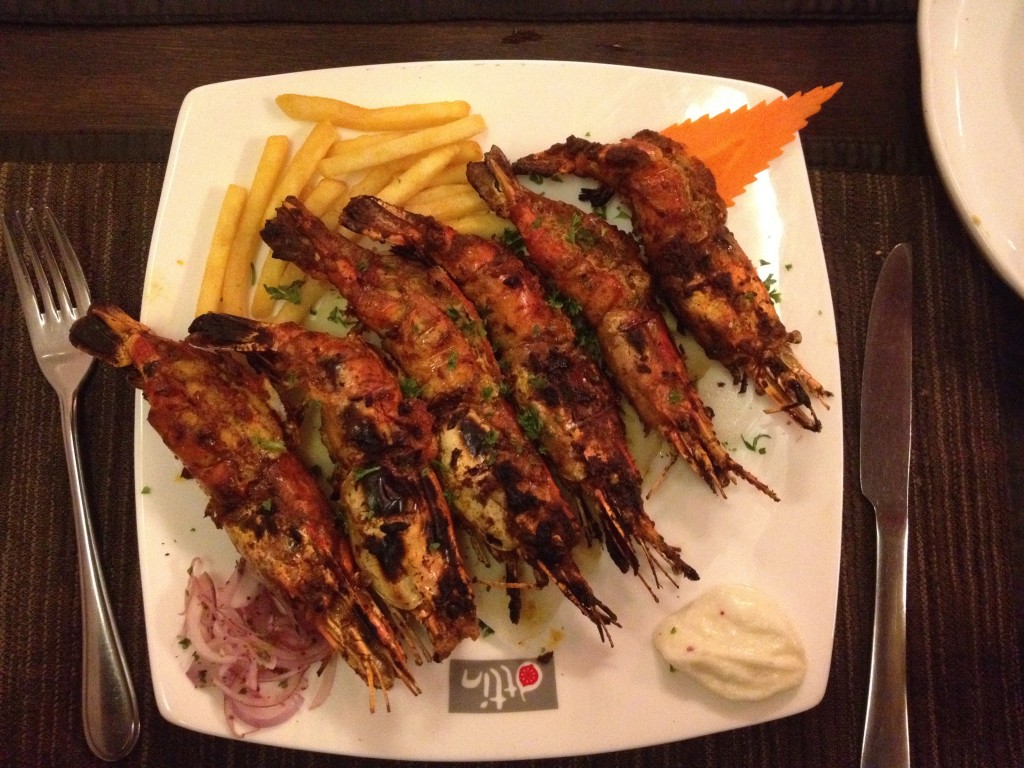 … but unfortunately didn't taste as good as they looked. They weren't bad, but just not something I would go back for. And yeah, the dish cost 1200 taka.
But the appetiser plate is definitely worth a return visit!