This day I started with a walking tour. Welcome to the holy river and a long hanging bridge. Once you get on it you can actually feel how it is going up and down.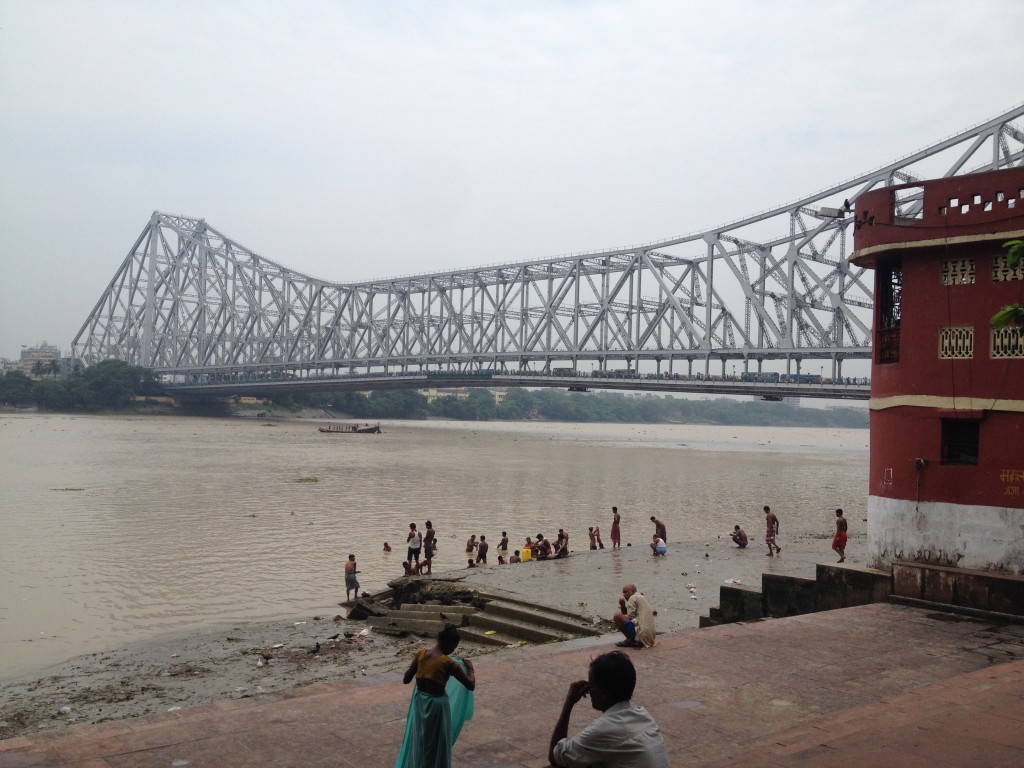 Right next to the bridge is the flower market. Flowers are used daily for religious purposes and therefore people buy them by weight.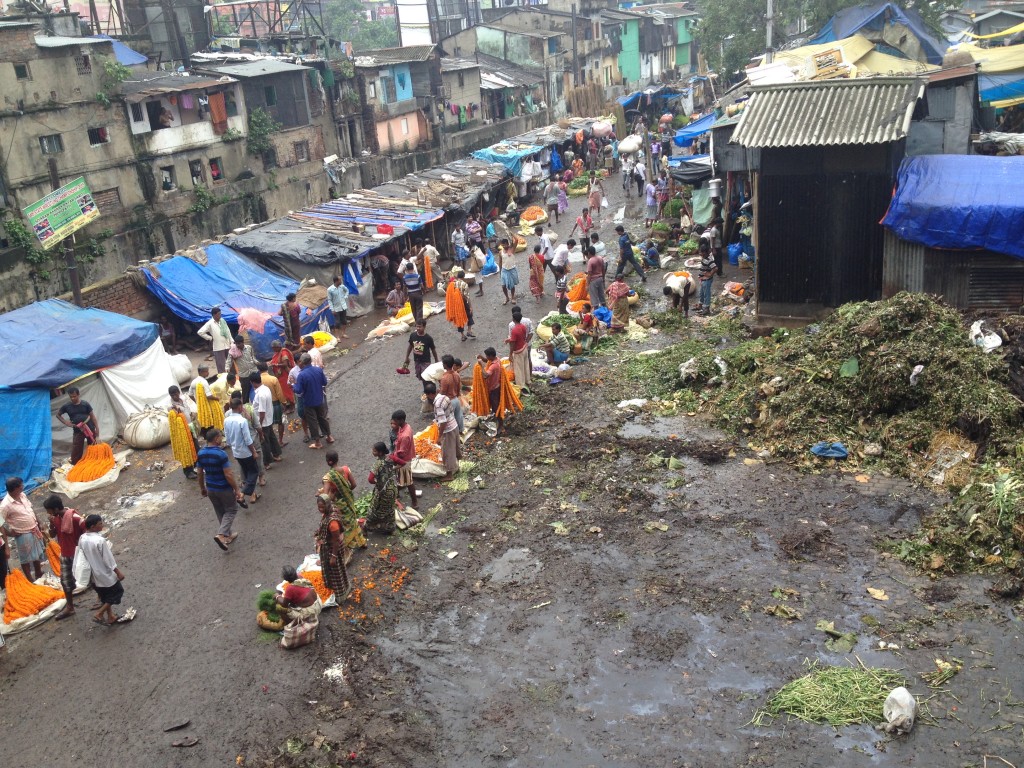 There is a train station on the other side of the river and many people from around Kolkata are coming to the city every morning to bring their goods for sell.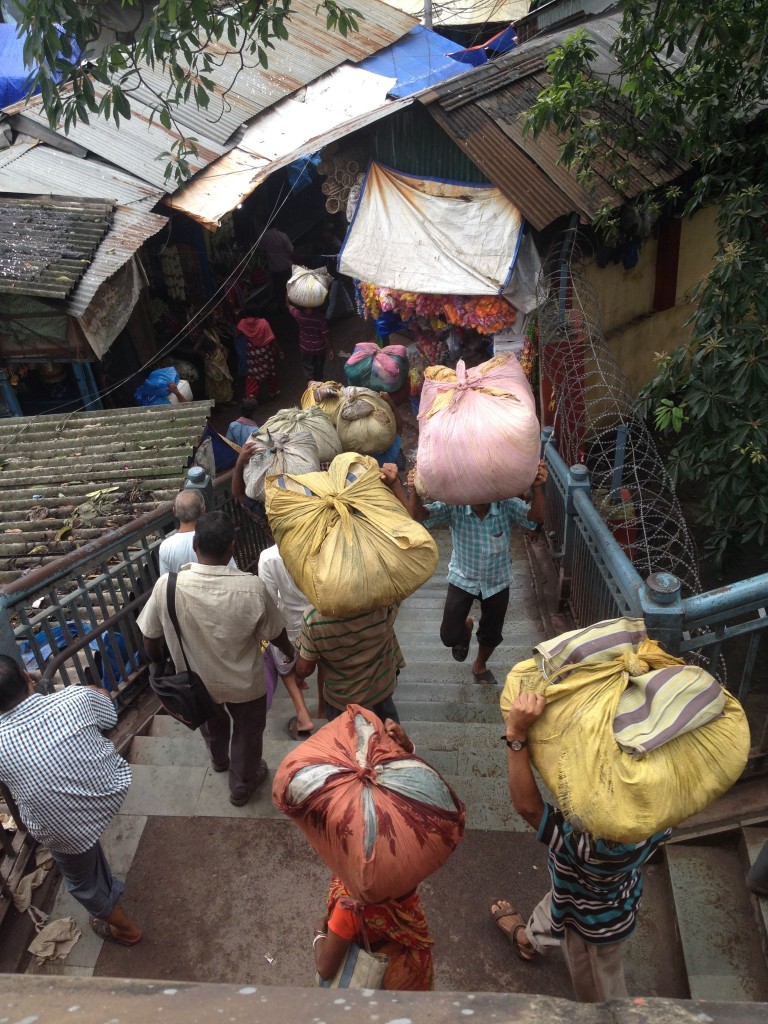 Overall, Kolkata still has many beautiful old buildings. For example, this is one of a few synagoges.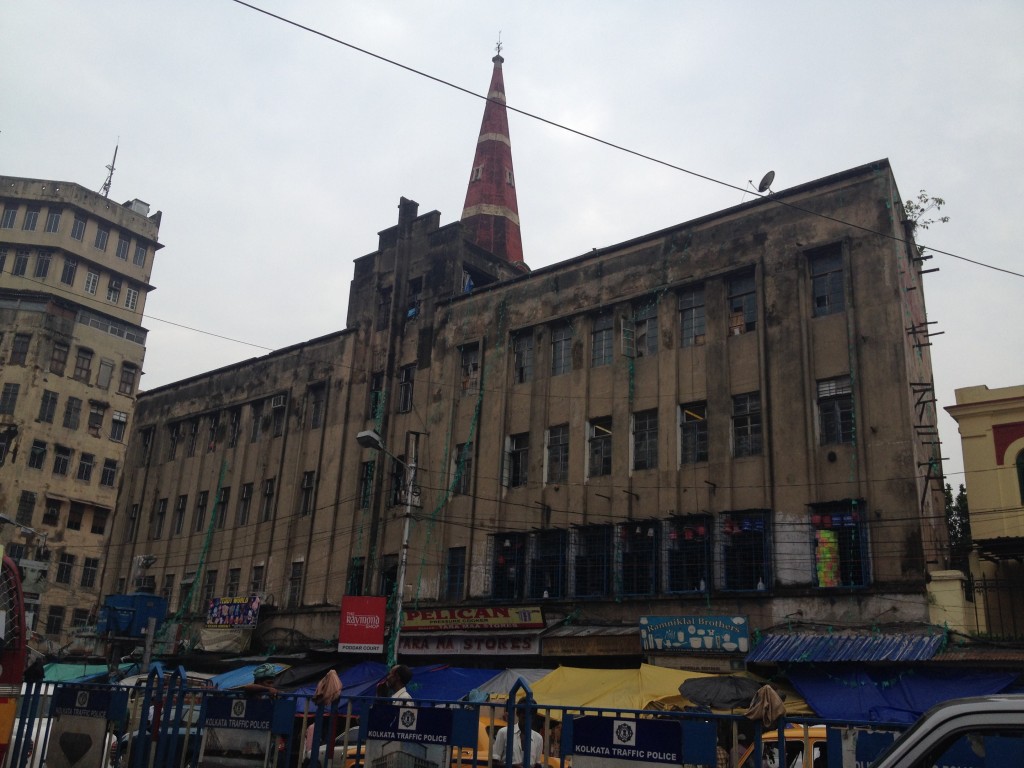 Dinner was at a very nice restaurant called Yauatcha and it was sooo tasty and surprisingly affordable (for a Michelin star restaurant as it claims to be)