As I am not the biggest spicy food fan, the idea of going to the Indian restaurant was pretty new to me. Sajna should have been one of the two best Indian restaurants in Dhaka and we decided to give it a try.
Food was average (only one type of bread was very nice), nothing was spicy (or maybe I managed to adjust a bit in the last two months). But! Two interesting things worth mentioning. First, they had about 40 kinds of dosa
We had one of the special ones.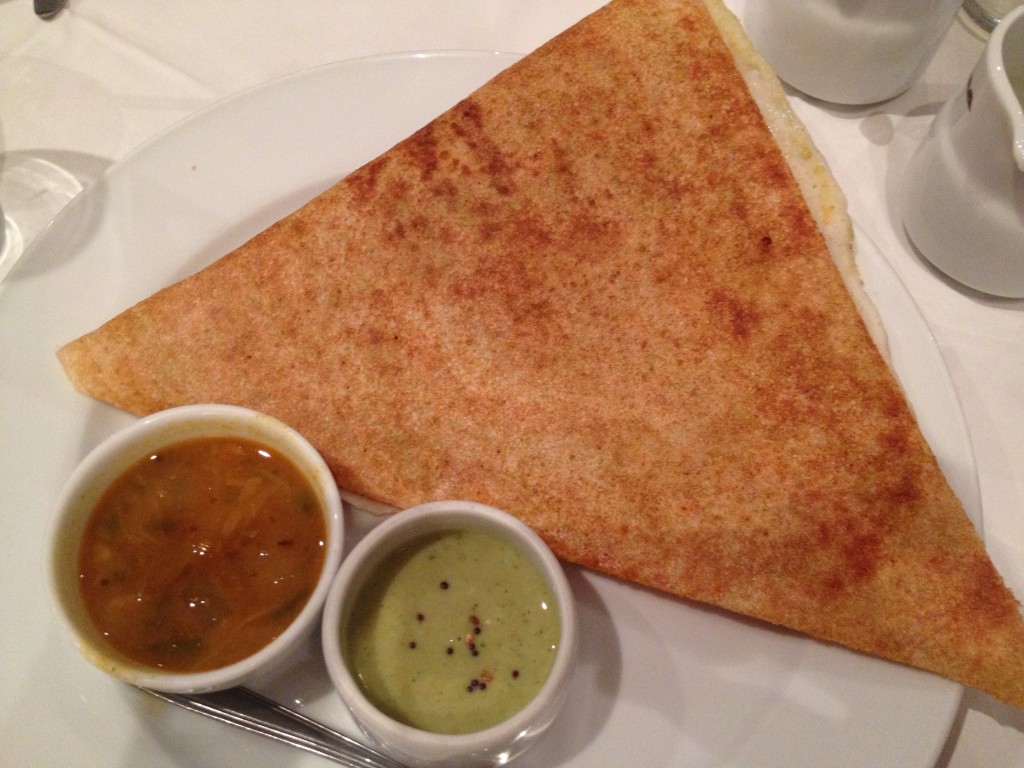 And look what salad they had!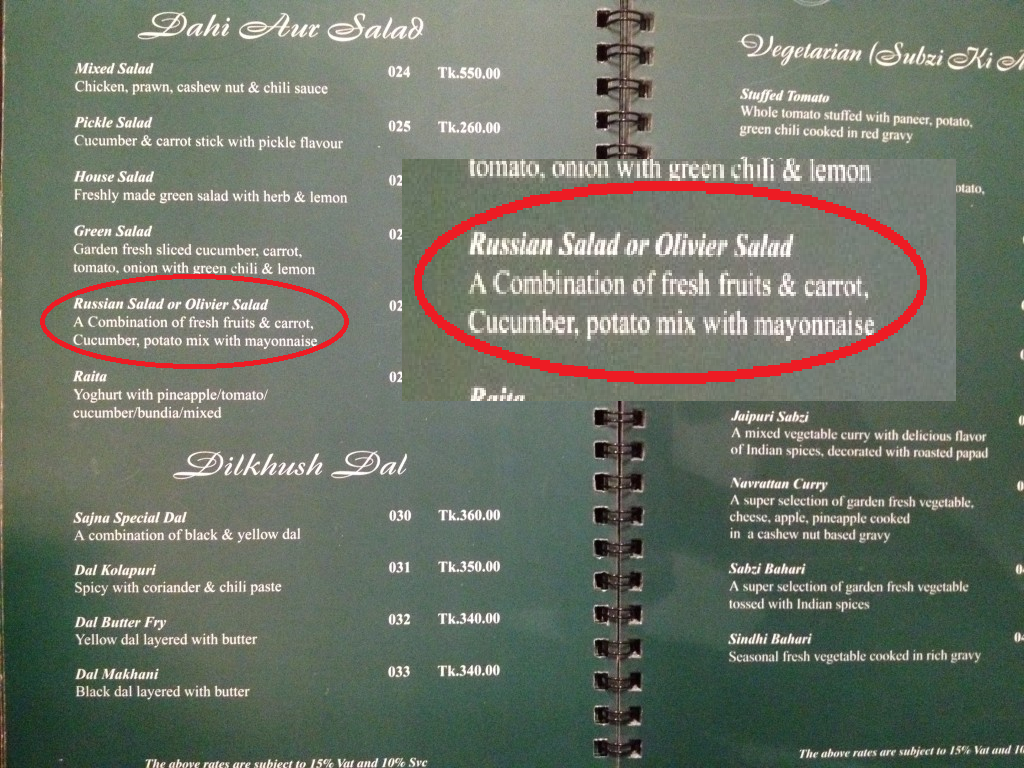 Olivie salad is my favourite salad and I had many variations of it, but this with dried fruits and without any kind of meat is definitely a winner (and no, I didn't order it)!