Old Dhaka is amazing. I don't know enough proper English words to describe it, but I love going there again and again.
This time we got on another tour with a guide, because, like I said before, it is impossible to navigate there on your own.
Our first step was the place where plastic is being sorted. Did you ever wonder how the little bits of everywhere's plastic are being sorted and recycled? Well, here they do everything manually. Get the plastic-sort it by colour-wash it in the river-put in the sacks-sacks are sold back to China (where most of this plastic come from in first place). One sack is worth 5000 taka, which is about 55 euros.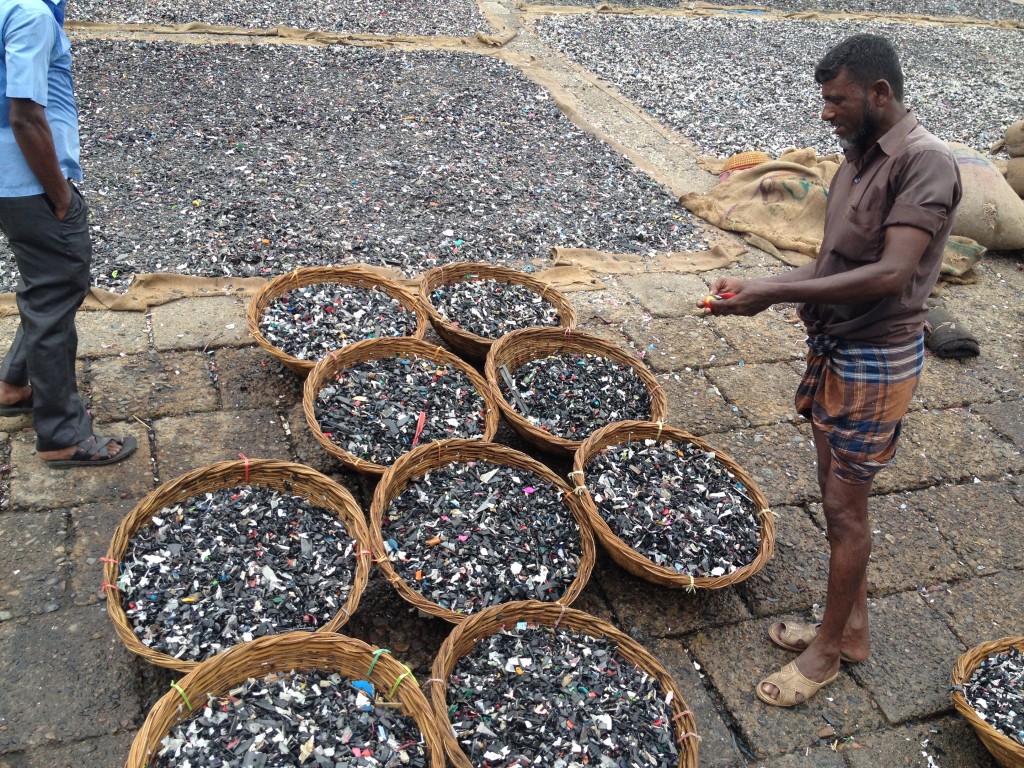 Below the guy is showing us a plastic bag handle and a marker cap.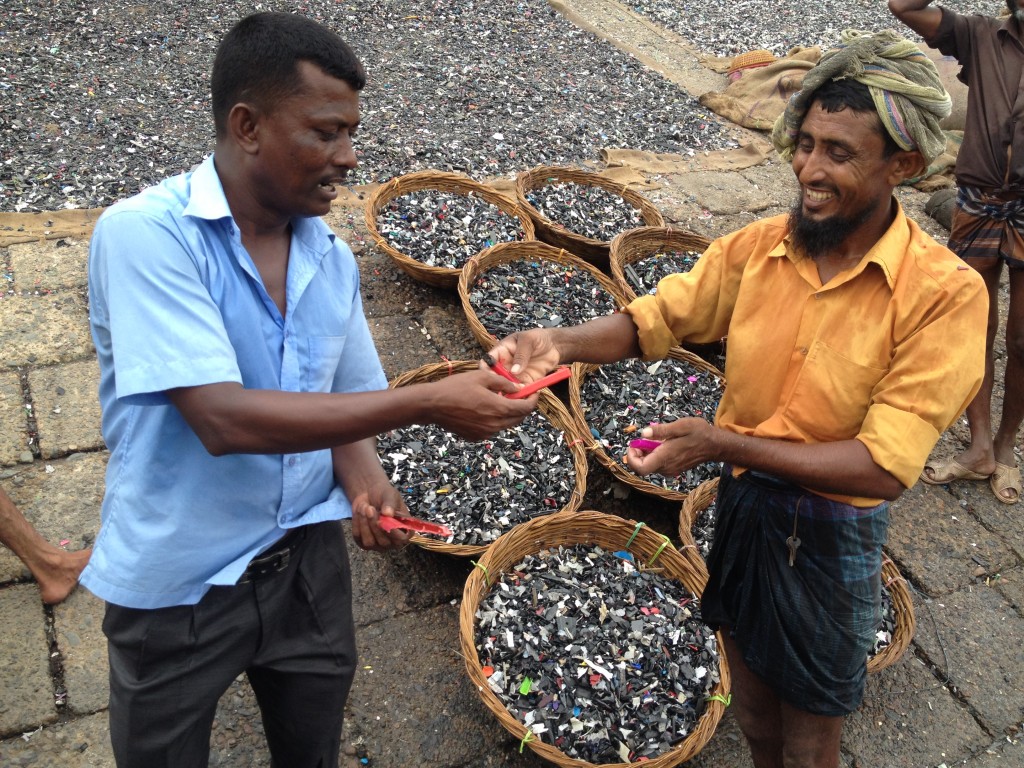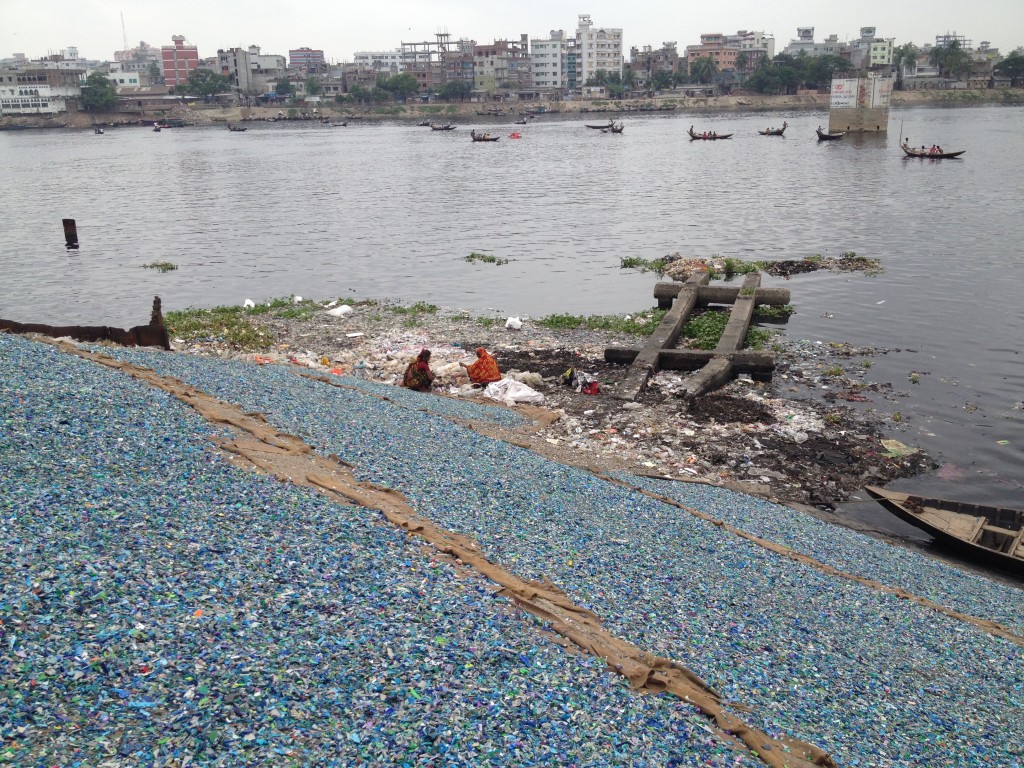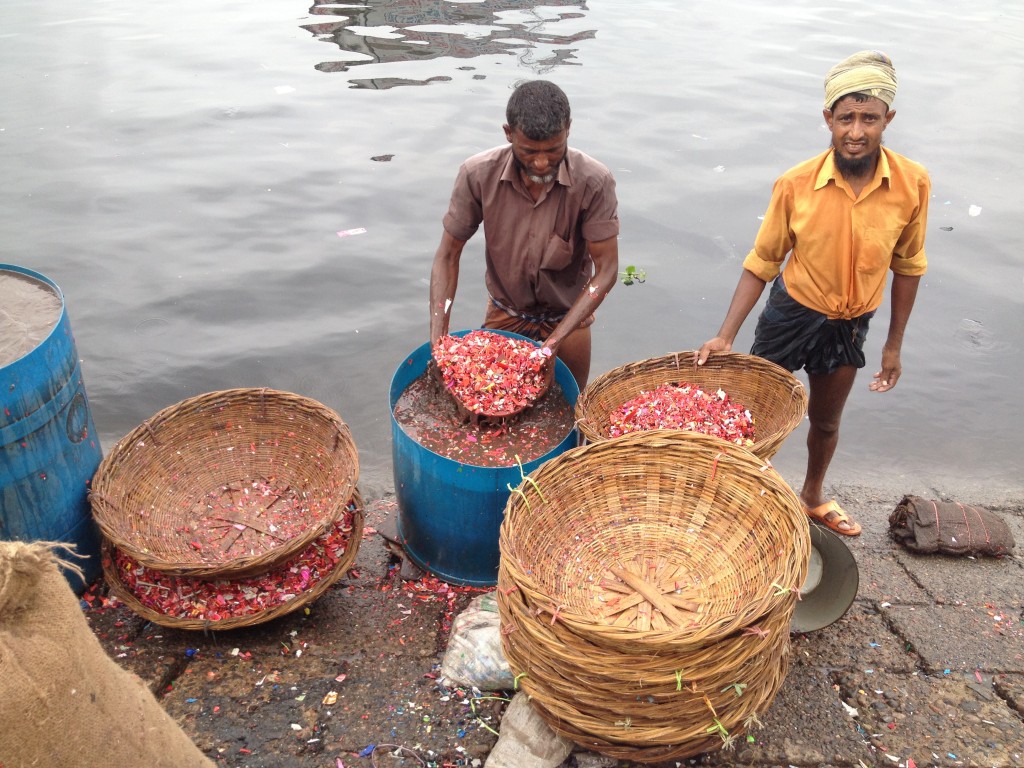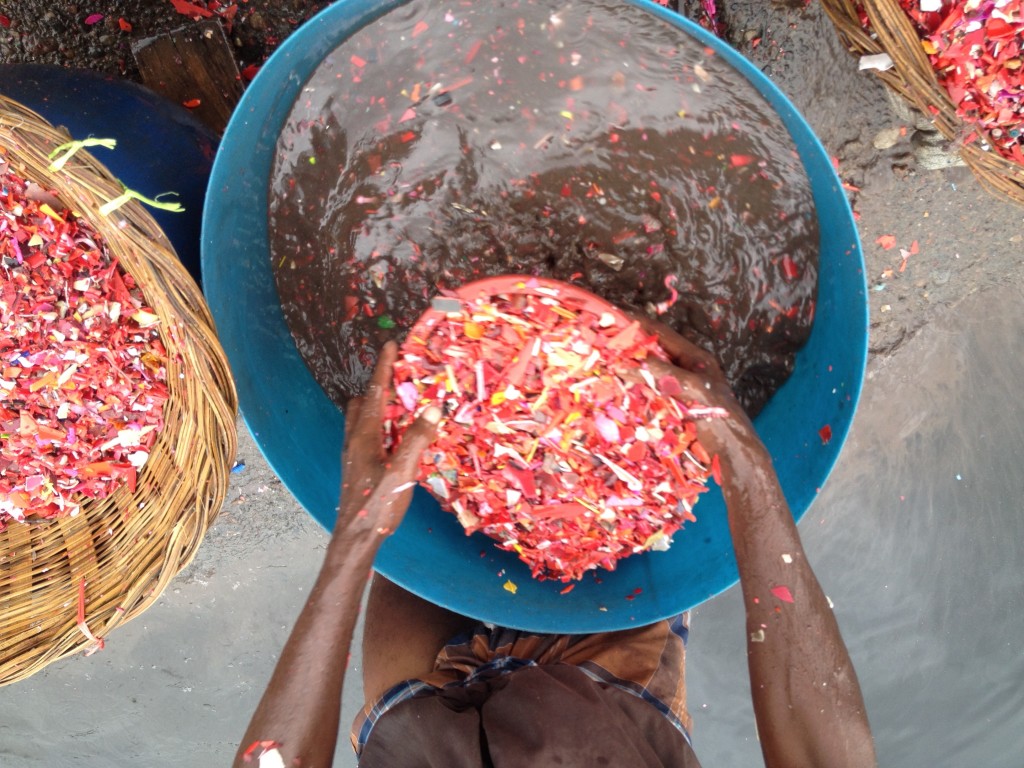 I made a friend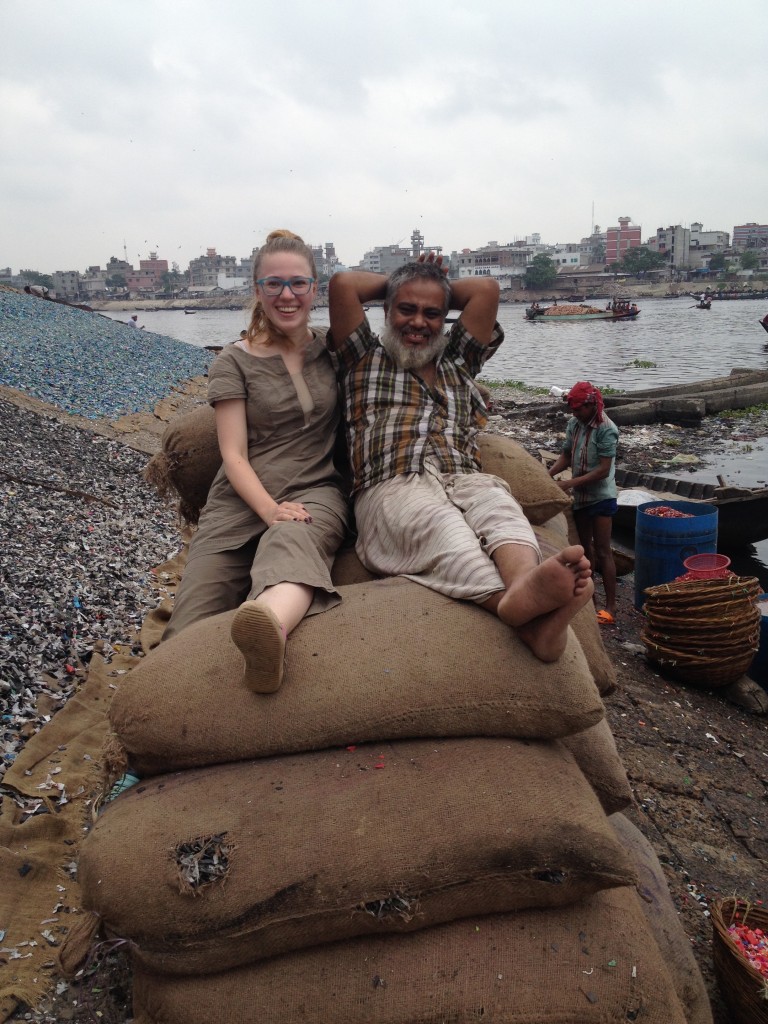 And the colours are great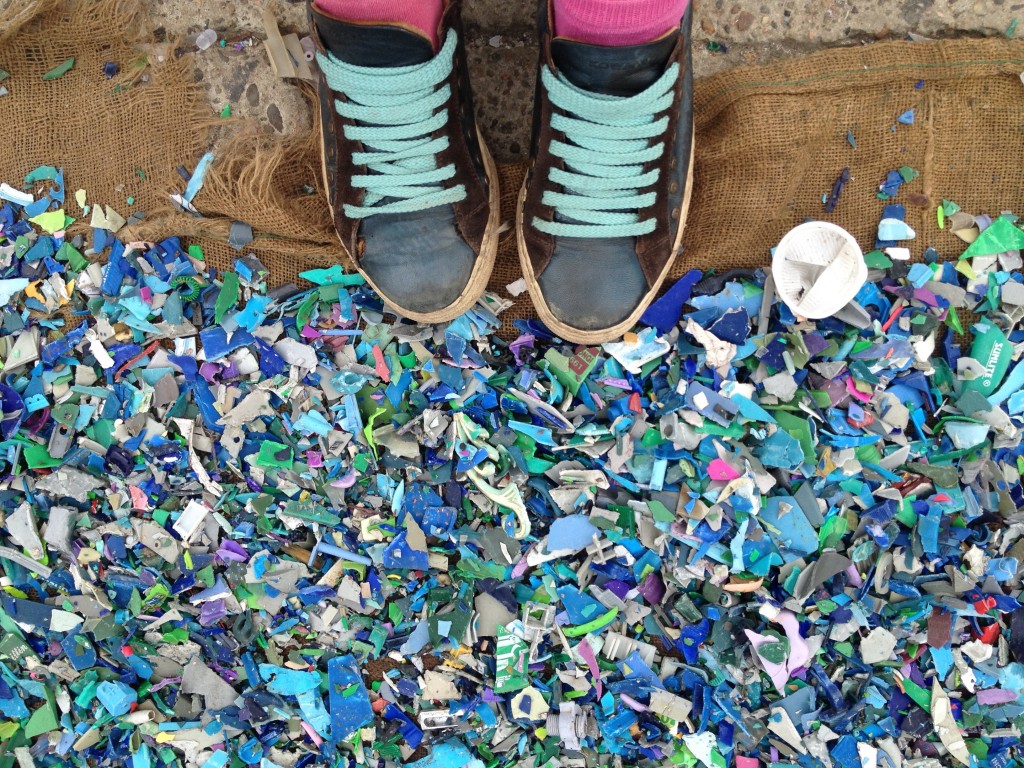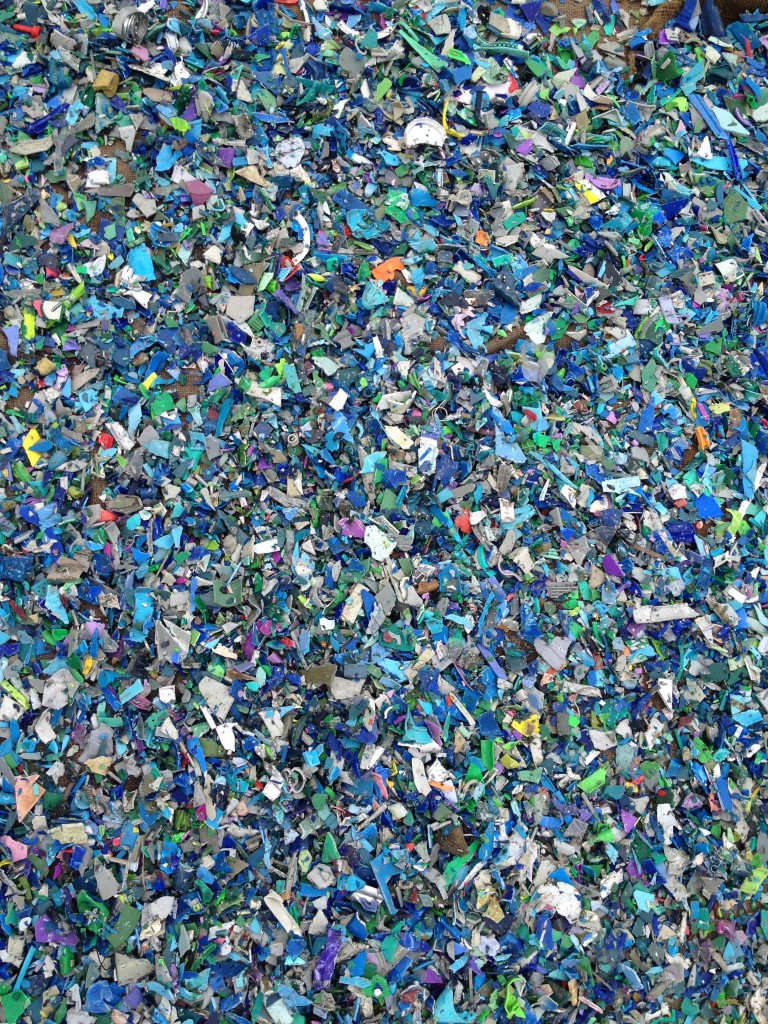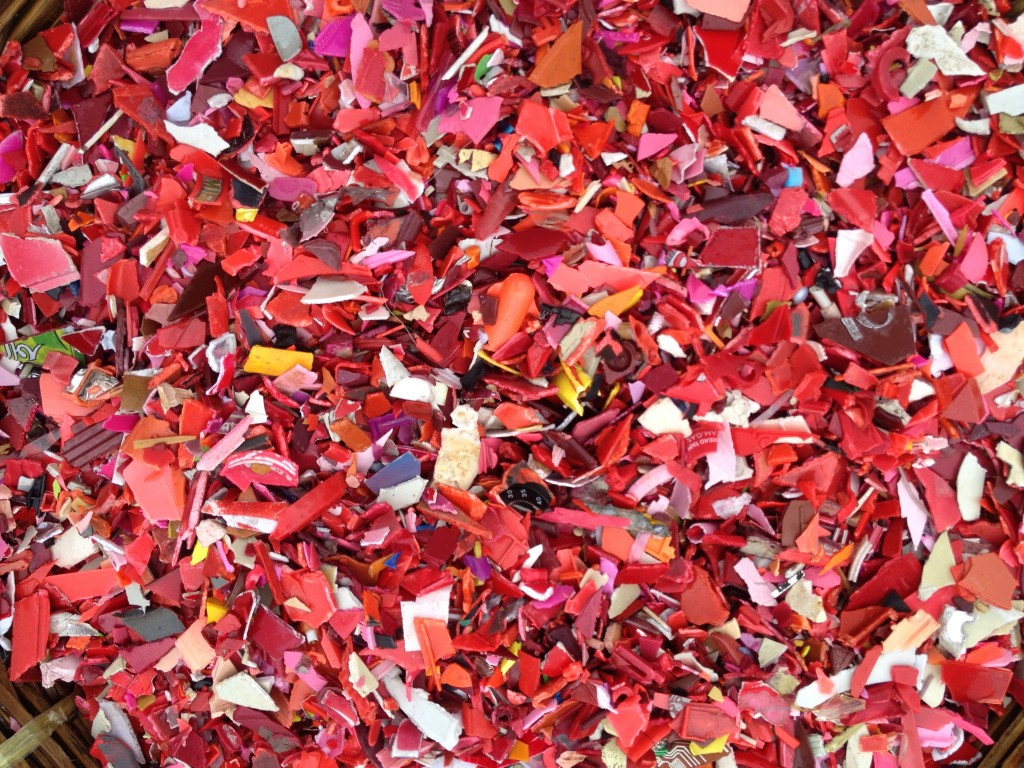 Right by this sorting "facility" women are sorting different kind of plastic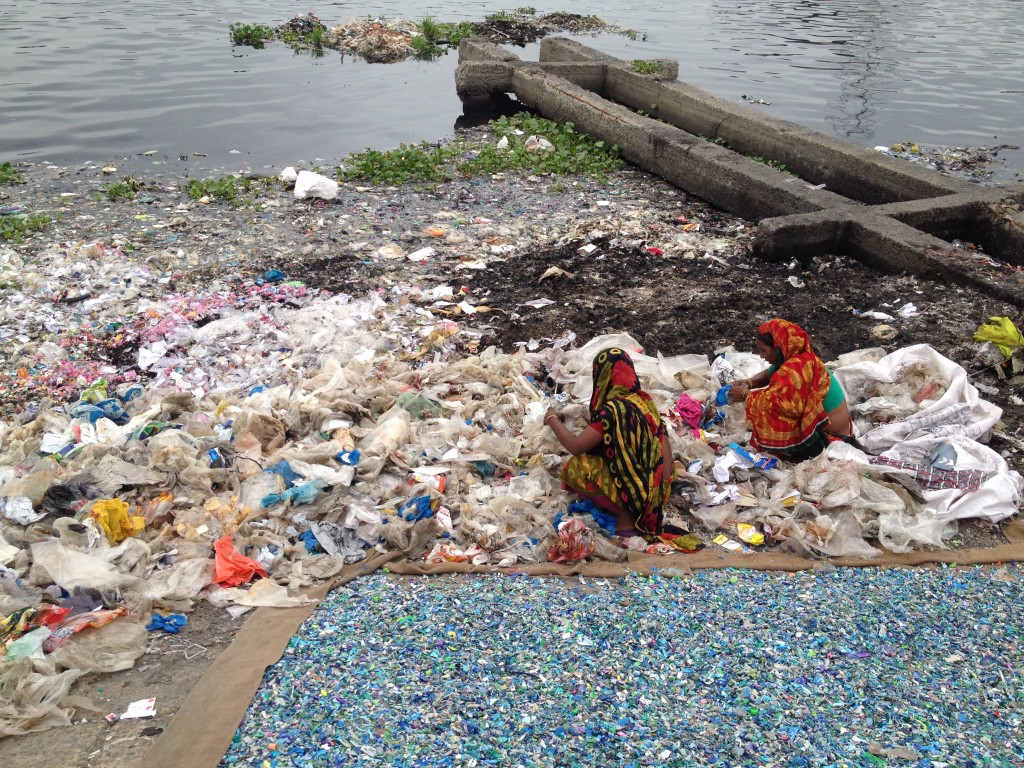 What do kind do there? Well, they swim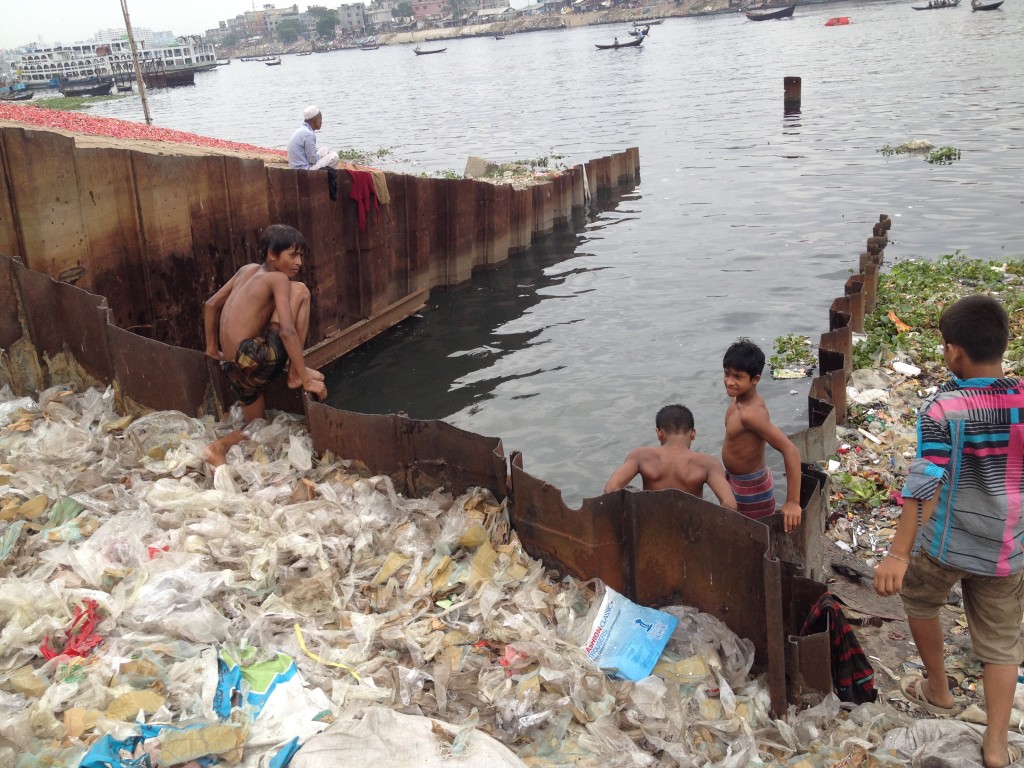 From the river the plastic sorting place looks like this
From the boat we could also see the laundry, where local hotels' and hospital's (that is in the near) sheets and being washed. In the river.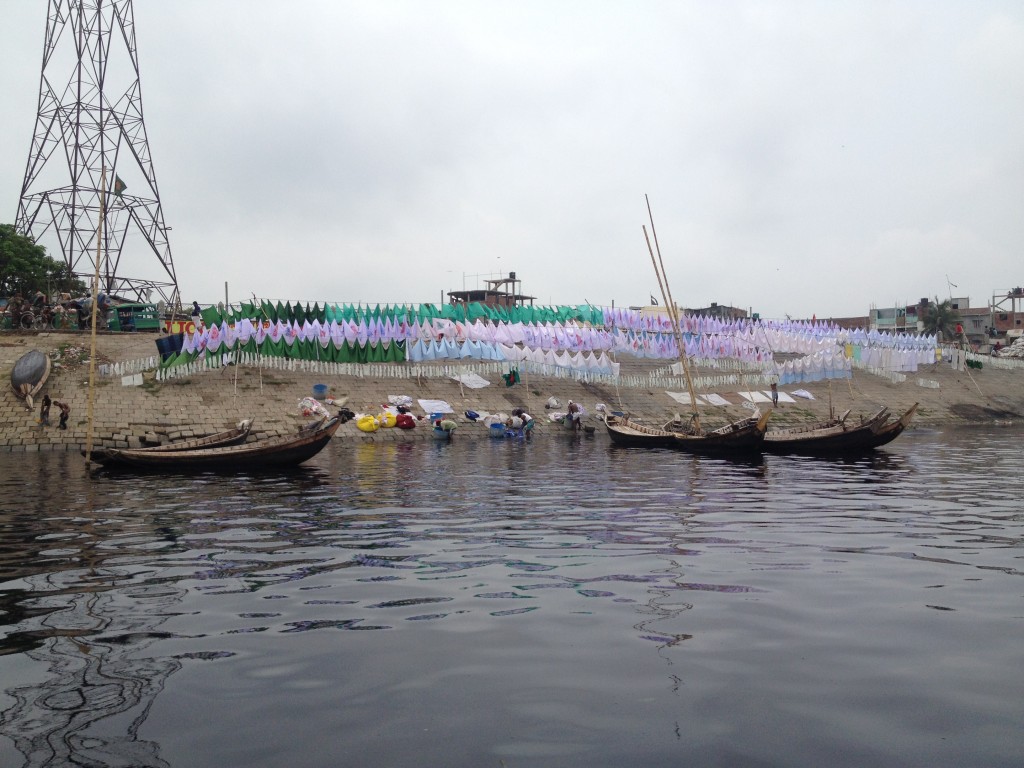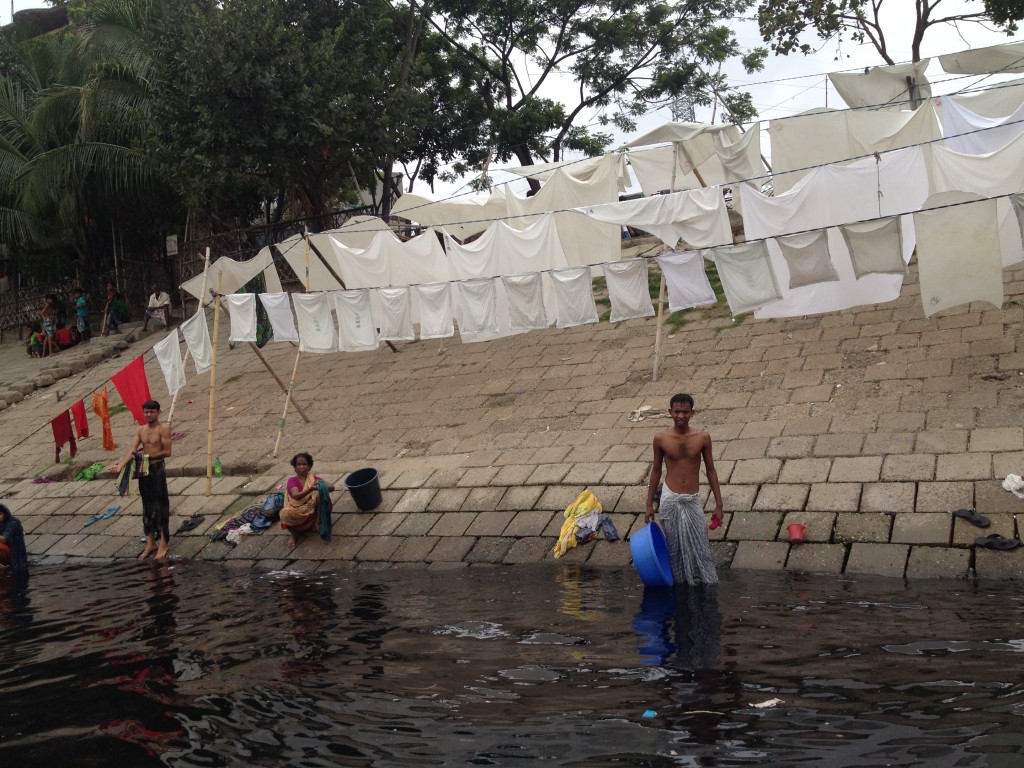 I wonder how they are still that white. Chemistry is a great science.
A couple of views on the way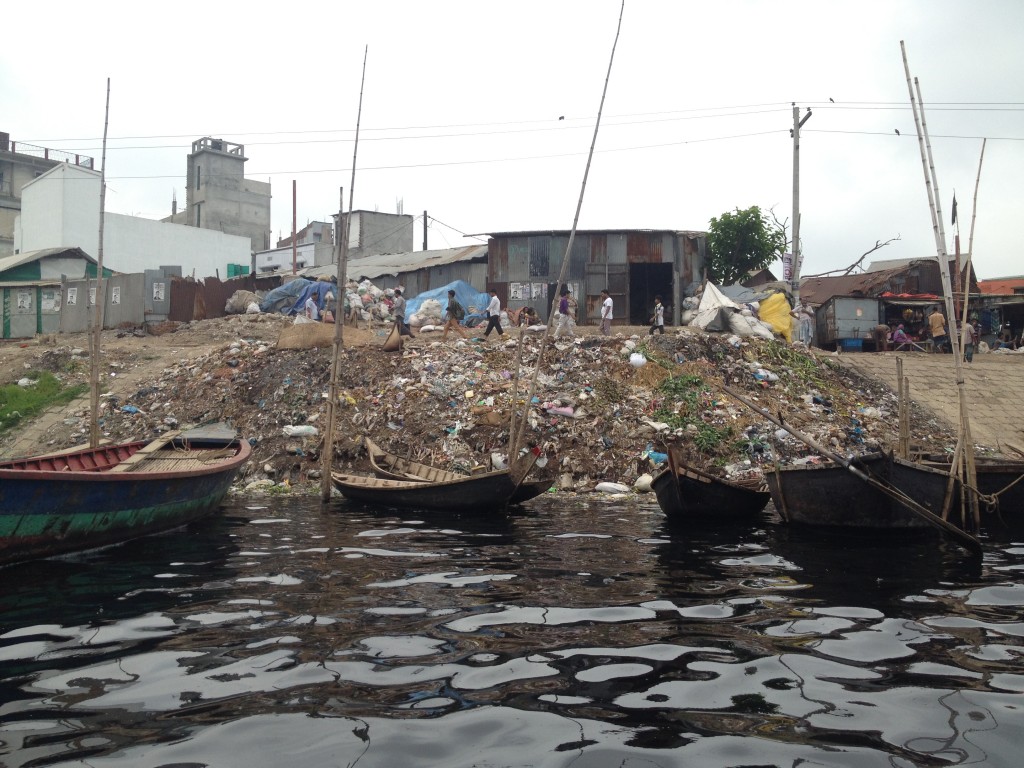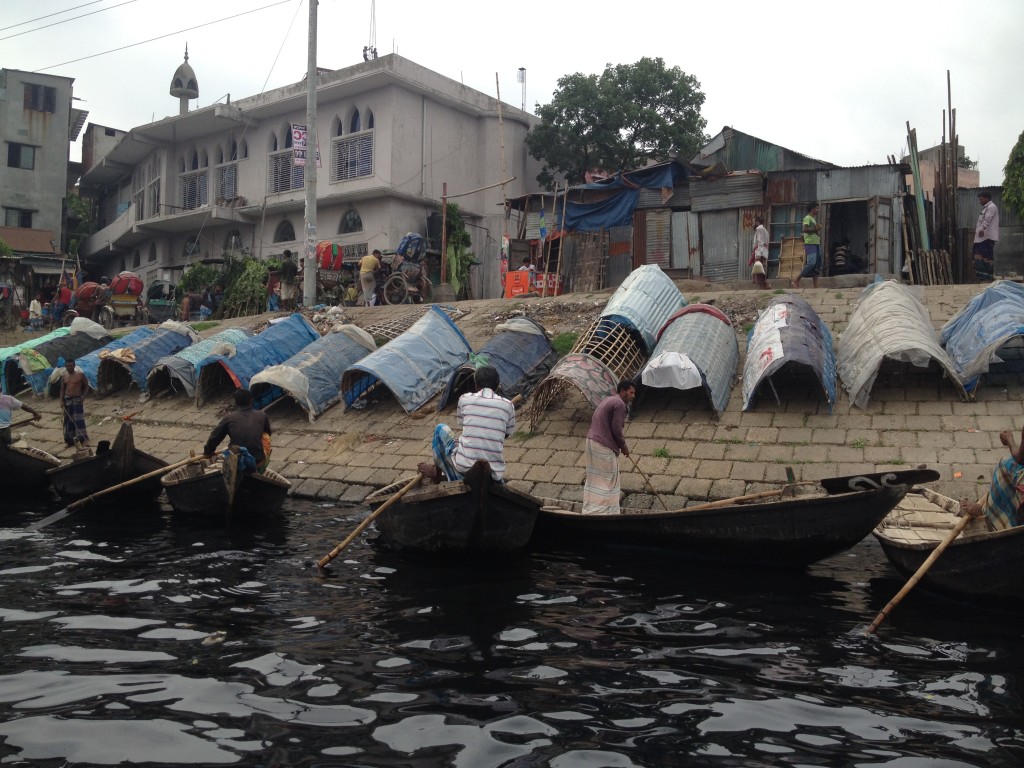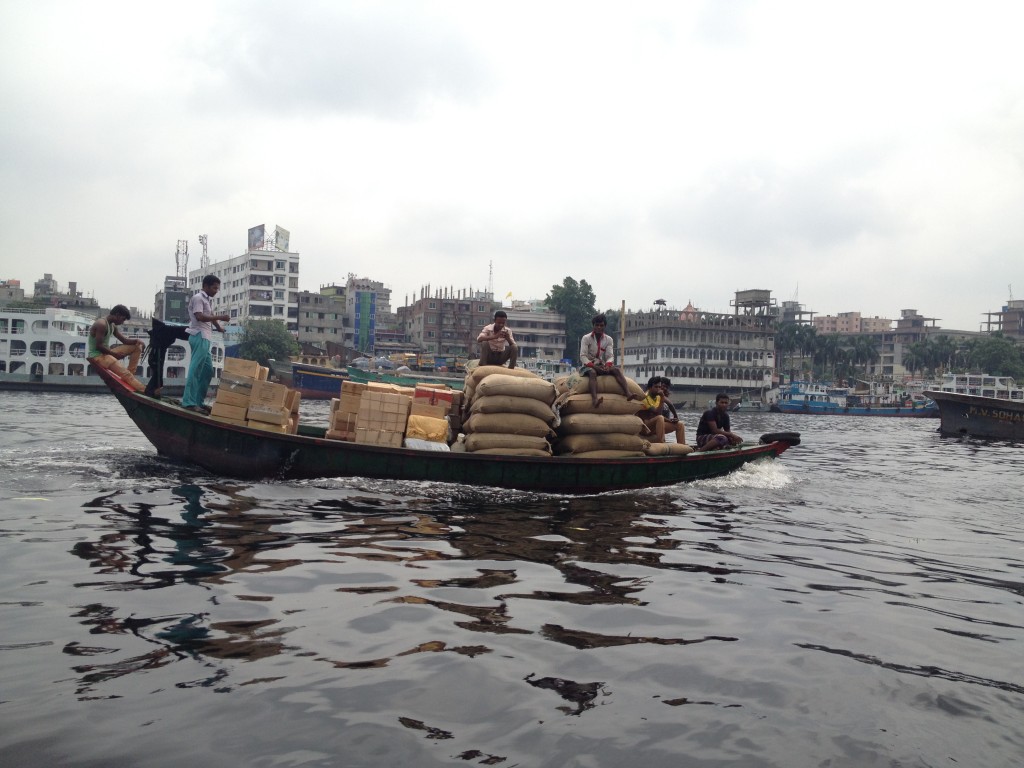 We got off the boat on the other side of the river, the part of Dhaka, that is called South Dhaka. Living in South Dhaka is much cheaper that in the Old Dhaka, so people rent houses apartments there and then commute to the Old Dhaka every day. It is very common that in the 3 room (2 bedroom) apartment live three families, each in every room.
On the street we saw a group of young guys listening to somebody with a great interest. We asked our guide what it was all about. Apparently, the man was selling some "medicine" for sexual potential.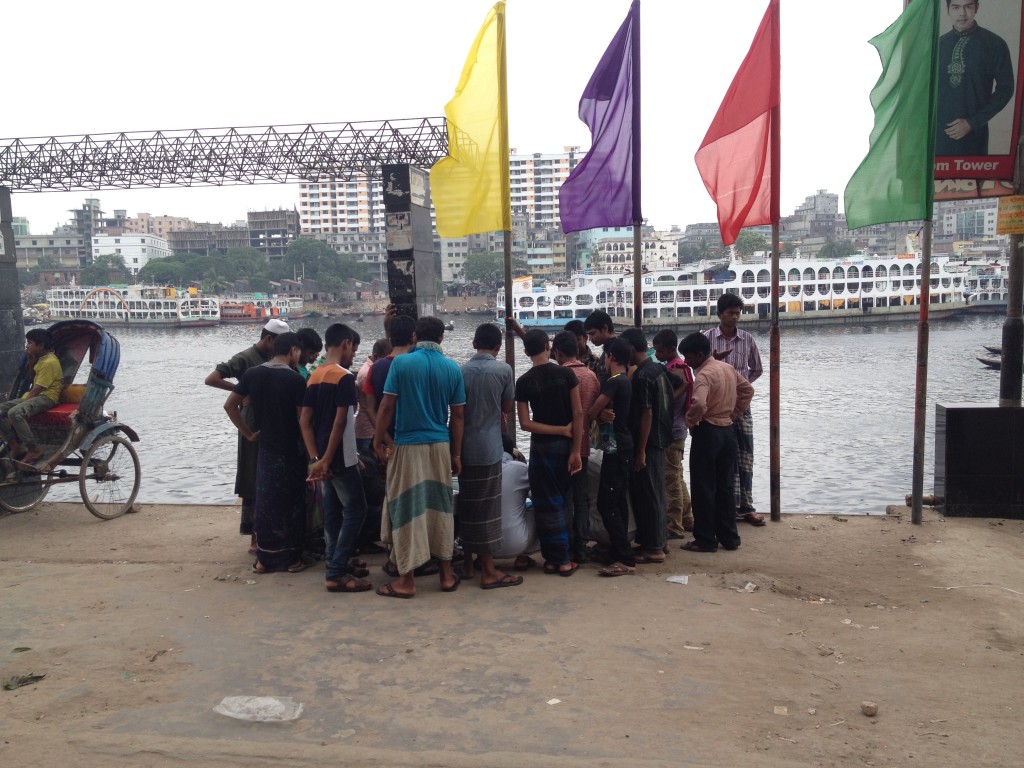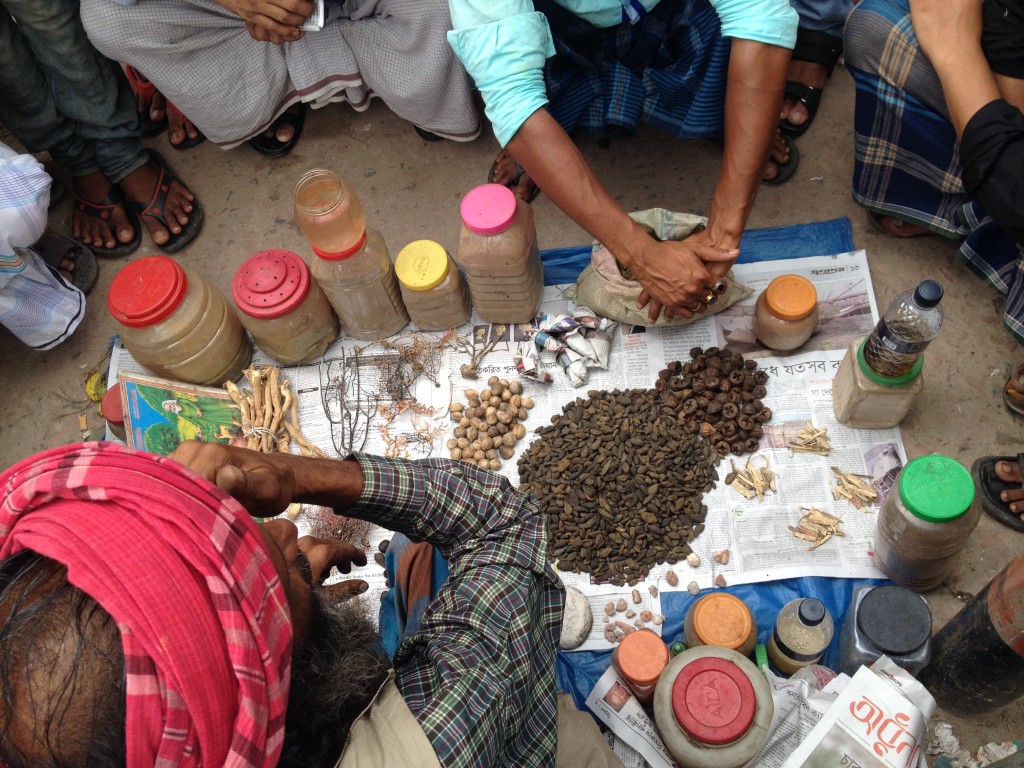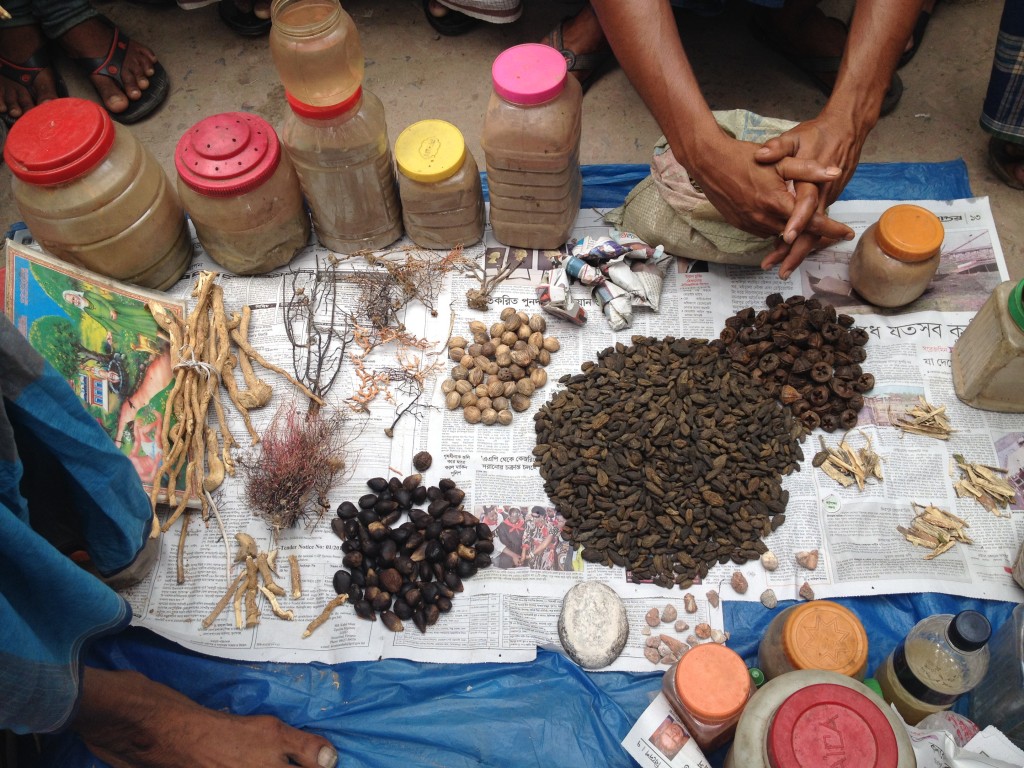 Remember that everybody is commuting with boats? Well, this is a boat taxi queue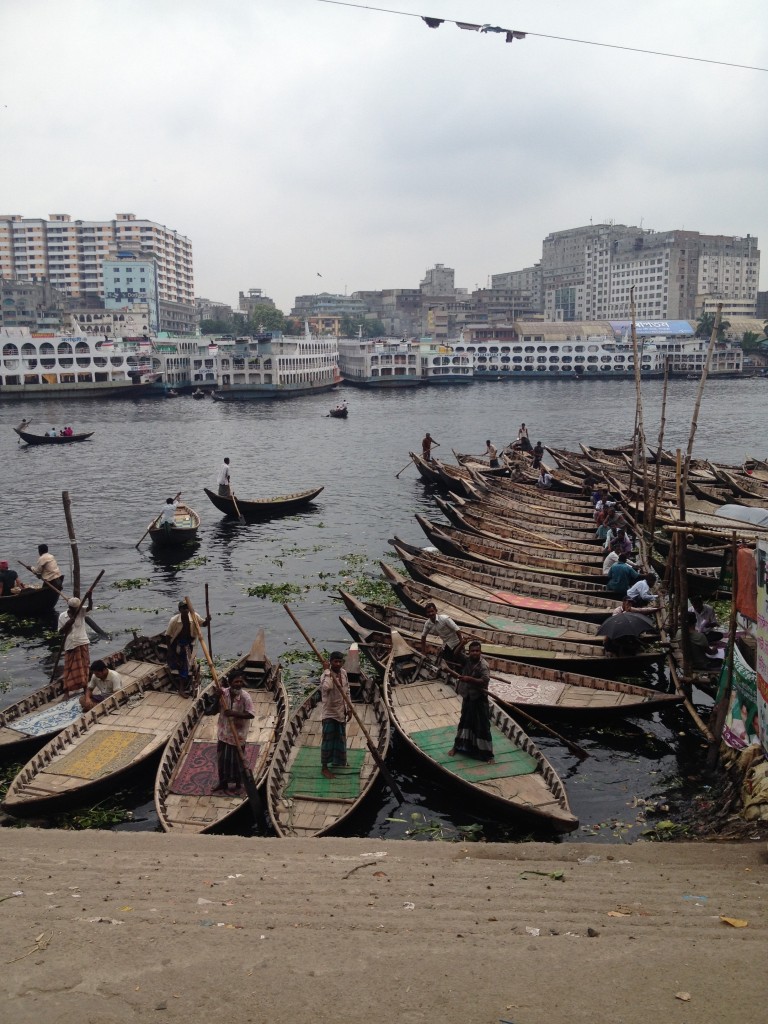 Here is a beautiful view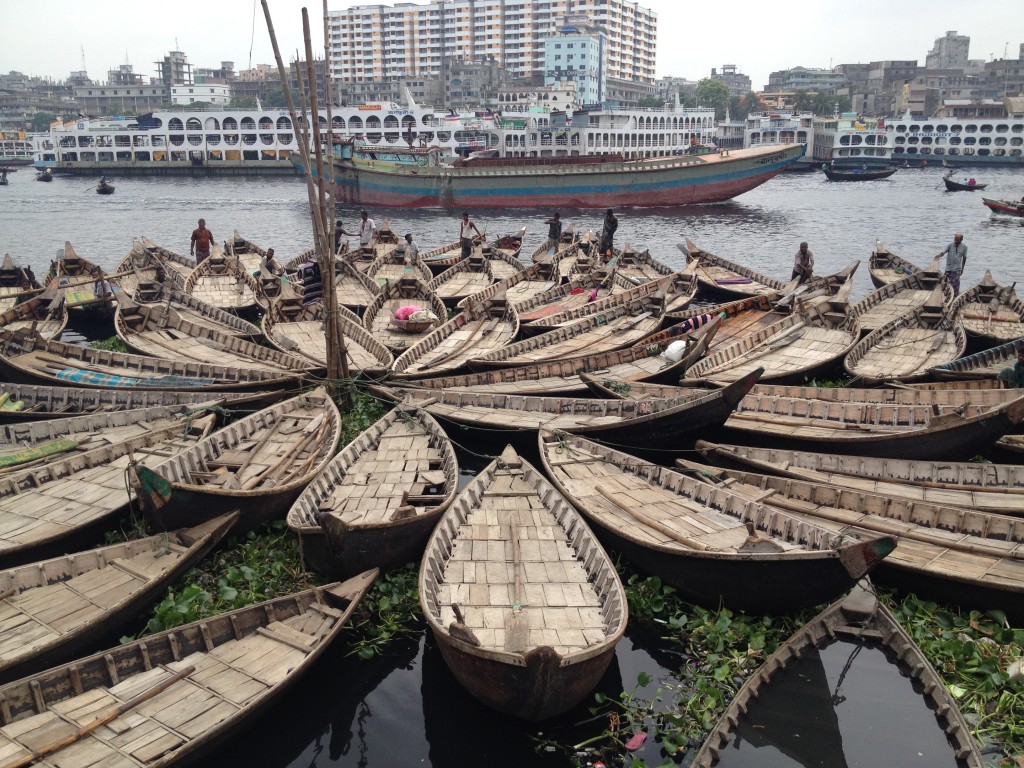 And this is what I was standing on when taking this picture. Feels like walking on a soft carpet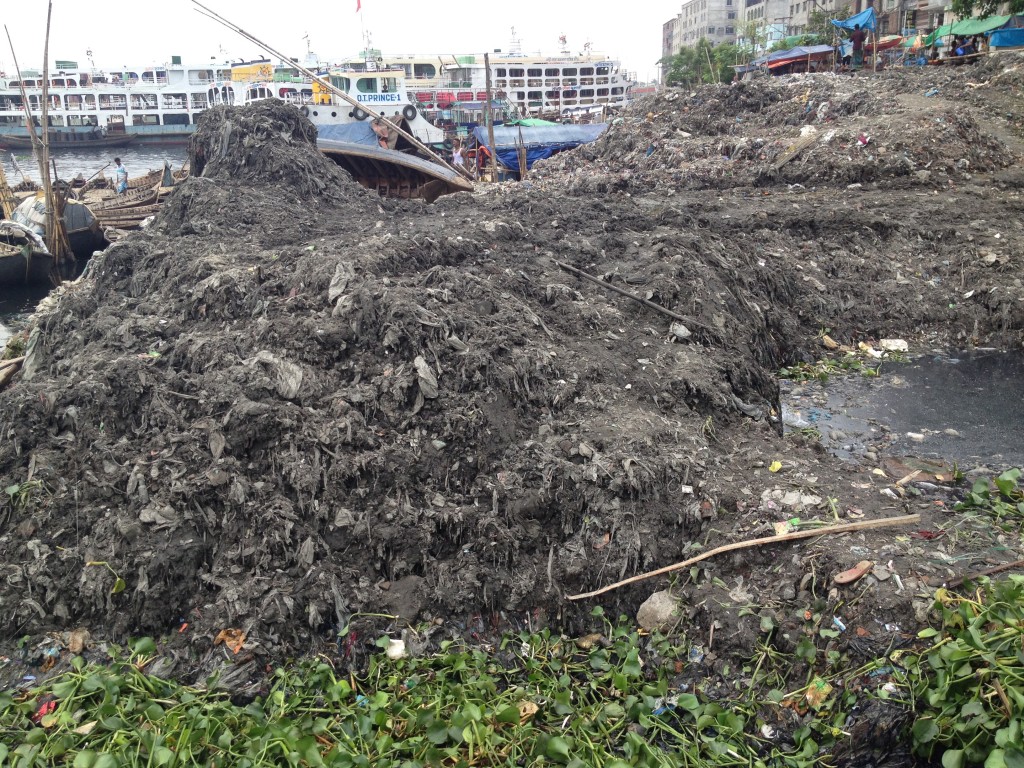 The next stop was a garment factory. These are two 7 storey factories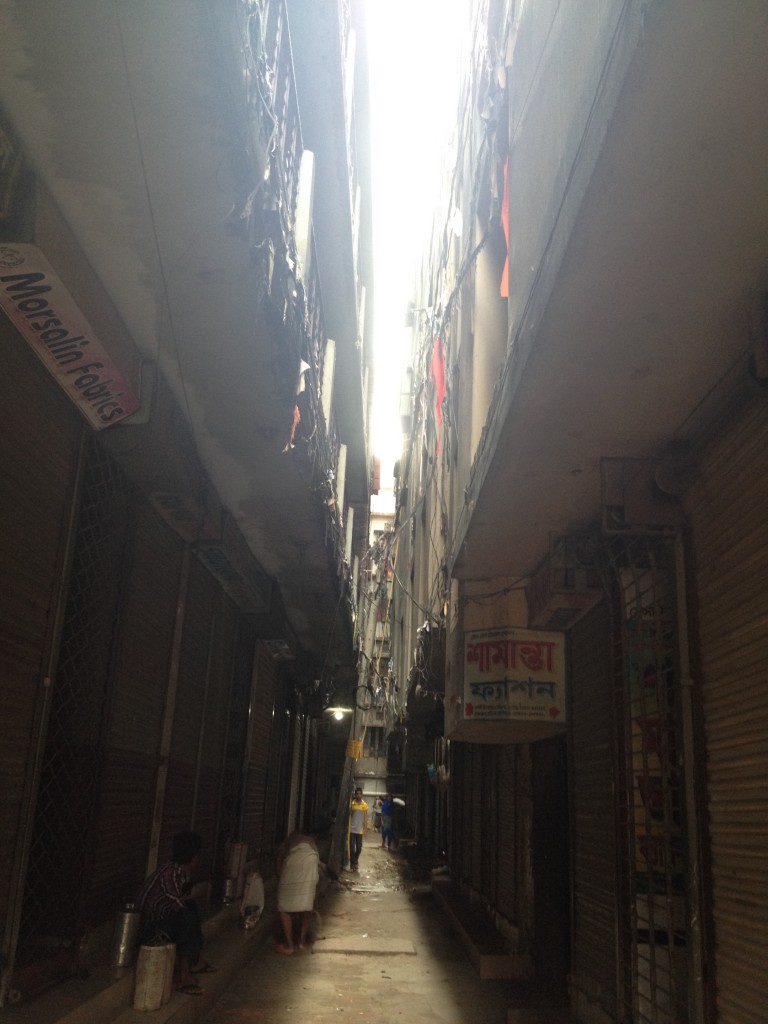 This is a local garment "factory". Even though it is an official day off, they still come to work for a few hours to make some extra money. The boy working on a sewing machine earns the most.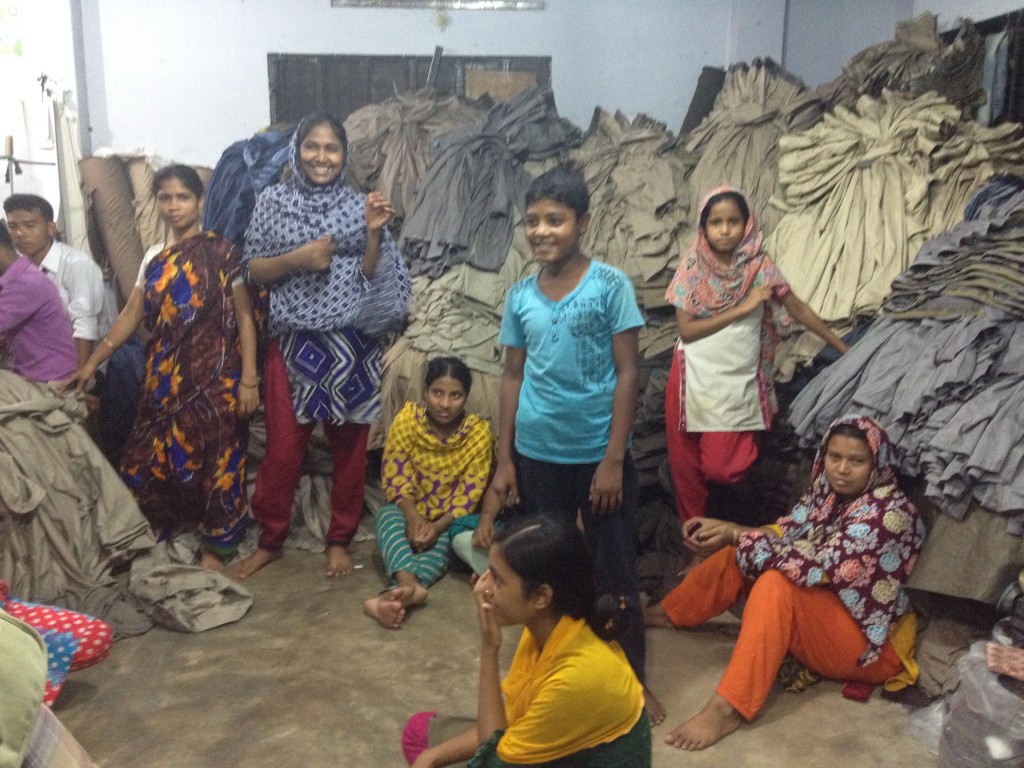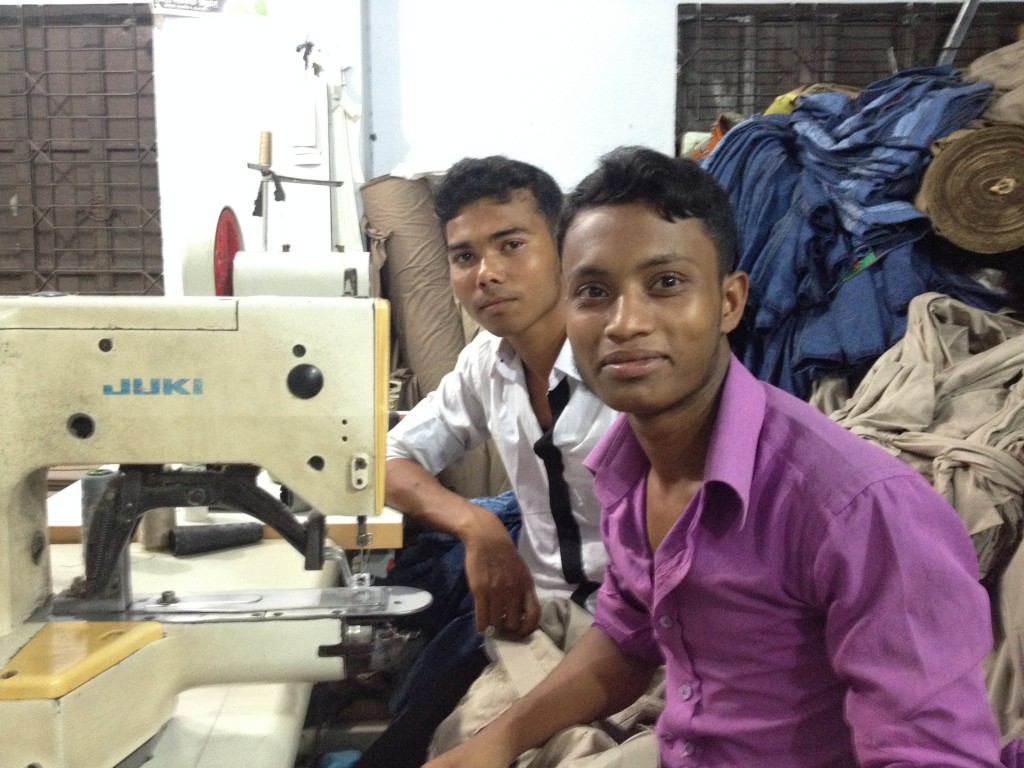 This is the manager's "office" (our guide is sitting in his chair). His portrait is on the wall, by the way.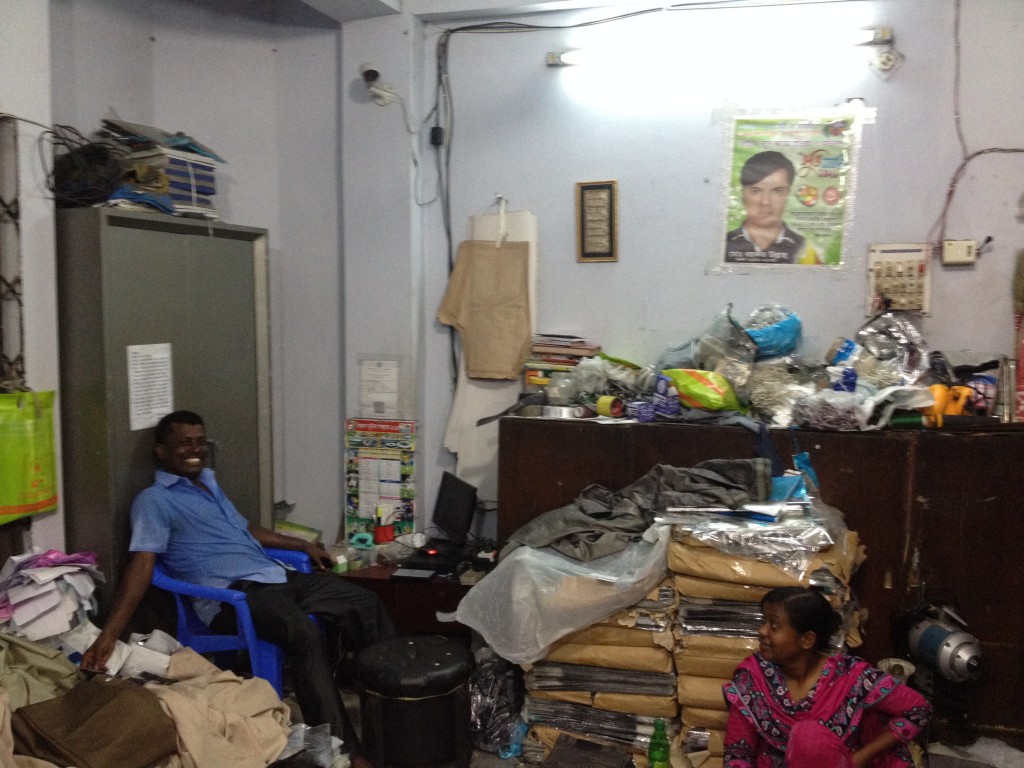 When we were leaving we saw people sleeping right there in terrible conditions. These factories work for the local market and there are no strict requirements for them to comply with any regulations. So they don't.
Outside the factory we saw this guy. He was attracting more people and later there was supposed to be a fight between the snake and this little guy (don't know his name). Although that is not the whole attraction. After that the man will start selling his "medicine". Nice marketing.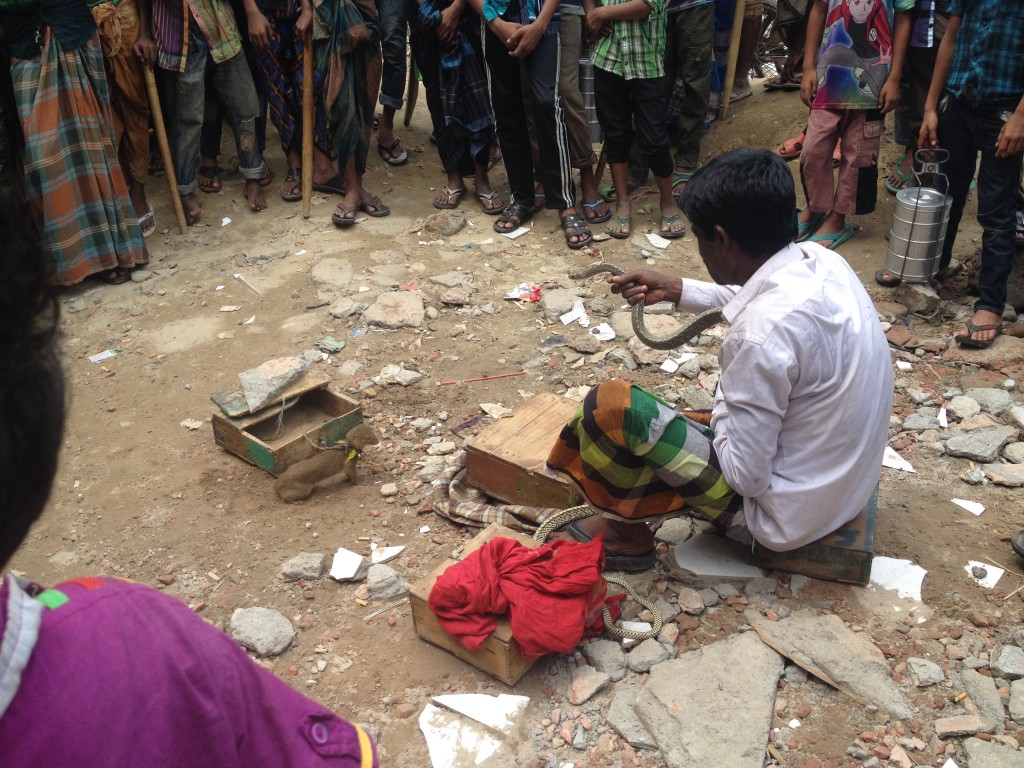 A few pictures on the way to our next stop